Lanna coffee and EGAT innovative product festival 2021
October 16 - October 18
Lanna Coffee Hub in cooperation with EGAT Innocomm to organize "Lanna Coffee and EGAT Innovative Product Festival 2021".
The event features more than 50 shops providing coffee products, innovative products from Lampang province and business matching.
16th to 18th October 2021, the activity area, G floor, Central Plaza Chiang Mai Airport.
More information: FB, IG: CentralPlaza Chiangmai Airport or PR counter, 1st floor, call 053-999-199 ext. 0 and LINE Official Account @CENTRAL_AIRPORT
Lanna Coffee Hub ร่วมกับ EGAT Innocomm จัดงาน "Lanna Coffee and EGAT Innovative Product Festival 2021" ชวนชาวเชียงใหม่มาแบ่งปันเรื่องราวกาแฟ และร่วมส่งเสริมการพัฒนาอุตสาหกรรมและธุรกิจกาแฟ ภายในงานพบกับ
-ผลิตภัณฑ์กาแฟจากกลุ่มจังหวัดภาคเหนือตอนบน 1 กว่า 50 ร้าน
-ผลิตภัณฑ์นวัตกรรมจากจังหวัดลำปาง อาทิ สบู่เห็ดเยื่อไผ่, สบู่เจลลี่จากสารสกัดดอกเทียนบ้าน, Repository Immune Booster และพระพิฆเนศปาง Warrior Ganapati (ปางแห่งนักรบด่านหน้า)
– Business matching พูดคุยธุรกิจแบบตัวต่อตัว
งานนี้คนรักกาแฟห้ามพลาด! ระหว่างวันที่ 16-18 ตุลาคม 2564 ณ ลานกิจกรรมชั้น G ศูนย์การค้าเซ็นทรัล พลาซา เชียงใหม่ แอร์พอร์ต
สอบถามรายละเอียดและติดตามกิจกรรมได้ที่ FB,IG : CentralPlaza Chiangmai Airport หรือเคาท์เตอร์ประชาสัมพันธ์ ชั้น 1, โทร.053-999-199 ต่อ 0 และ LINE Official Account @CENTRAL_AIRPORT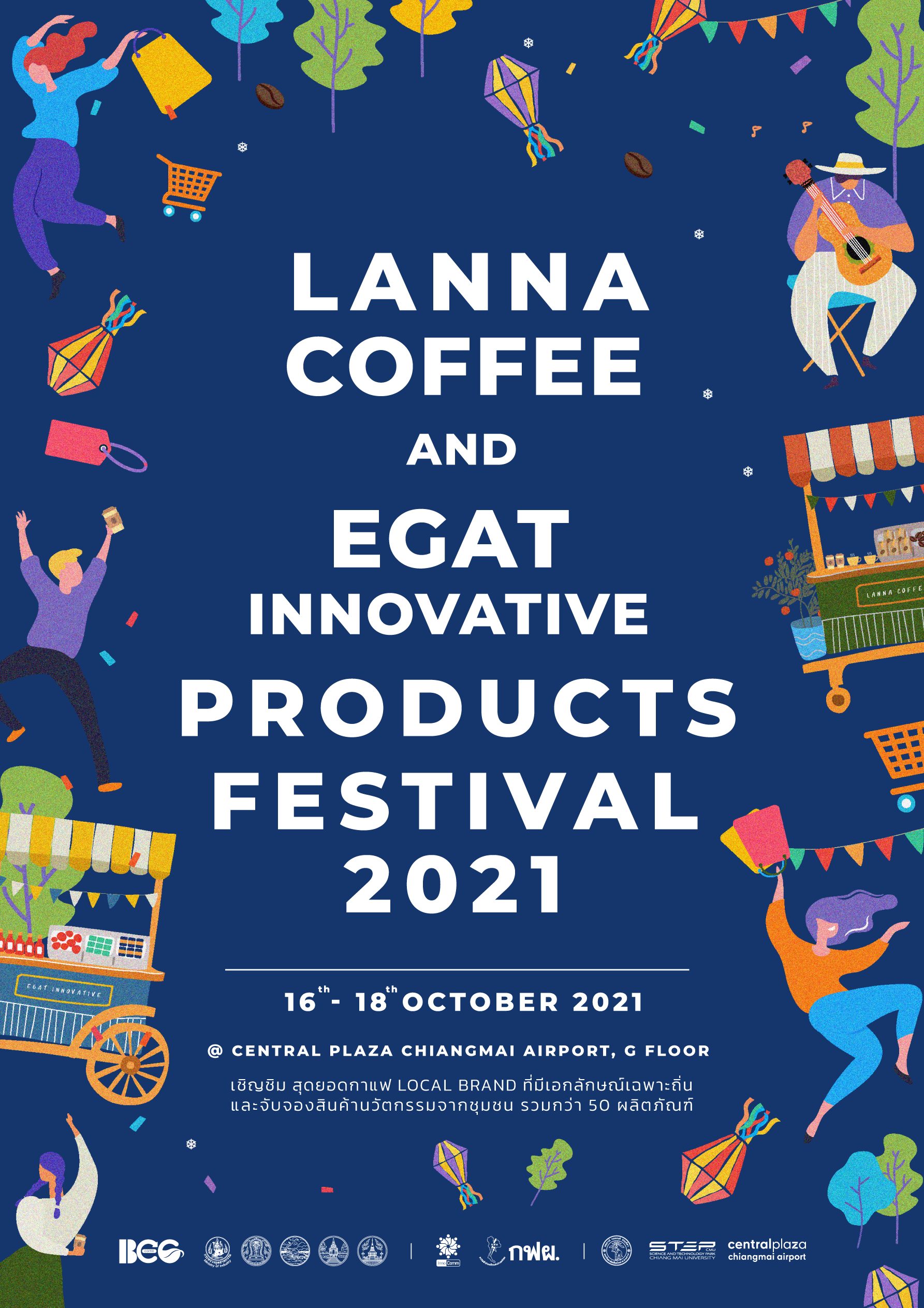 Event Details
Location:
CentralPlaza Chiangmai Airport