Thailand Championship 2019 official partner with AIS
June 22 - June 23
The Regional championship competition of PUBG mobile to finding Northern agents to competition in the greatest nation championship.
Total prizes is over 2,000,000 baht
Walk-in to application on 22-23 June 2019
Activity Ground, 1st Floor, Grand Hall Zone Central Plaza Chiang Mai Airport
from 10.30 am onwards
Many fun activities to win many prizes at the event.
Stand out with a special show from Mild Band.
Entry free!
Competition details www.pubgmobile.in.th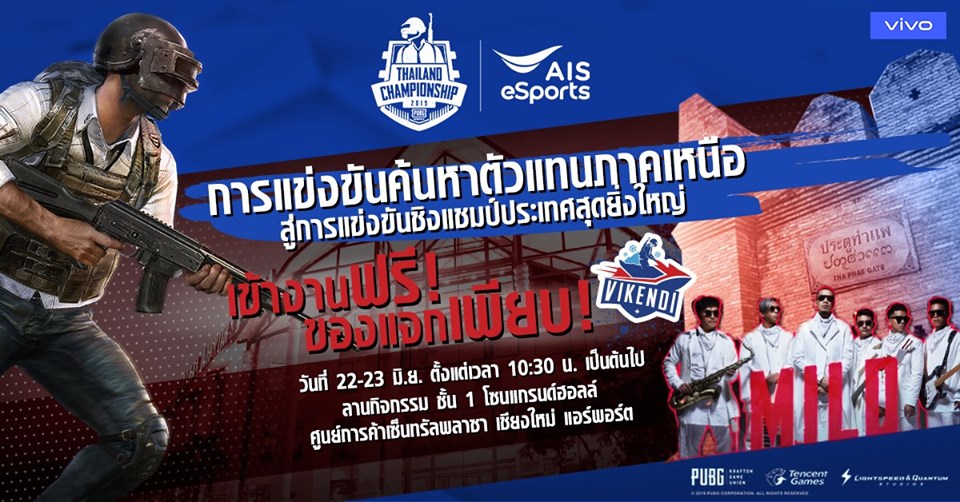 Event Details
Timing:
10.30 am - 8.00 pm
Location:
Central Plaza Airport