Q Movie Night + at Social Can Do Bar
March 24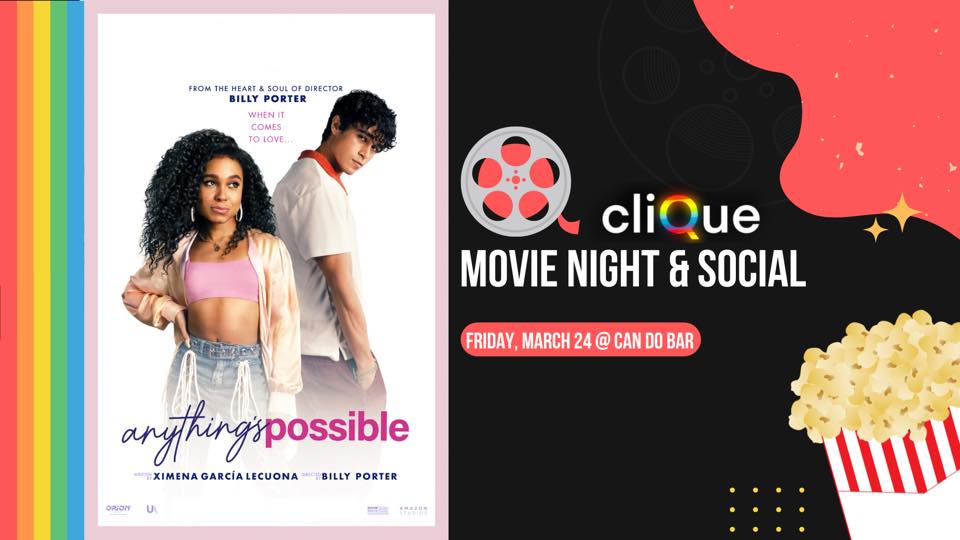 All LGBTQIA+ and allies welcome!
E
nglish Audio, Thai Subtitles
9:30(ish) Short discussion about the movie
9:45(ish) Socialize! Drink, Play Pool, Get to know somebody
A small fee of 50baht per person will be collected to cover expenses. Any amount beyond costs will be donated to Can Do / Empower Foundation
About Can Do Bar / Empower Foundation:
Empower Foundation is a Thai sex worker organization promoting opportunities and rights for sex workers for more than 30 years. Over 50,000 sex workers have been part of Empower in the last three decades. Currently we have a Centre in Chiang Mai with a local community of around 3,000 sex workers and a Museum in Nontaburi.
In addition we have sex worker members in many other provinces who we can call our network. In 30 years we have had many activities, currently we have three main projects. Can Do Bar,, Education and our Legal Club."
"Can Do Bar is a sex worker cooperative and a model of a safe, fair, just bar"