Long Jim Pizza and Floating Pagodas
January 8 - January 9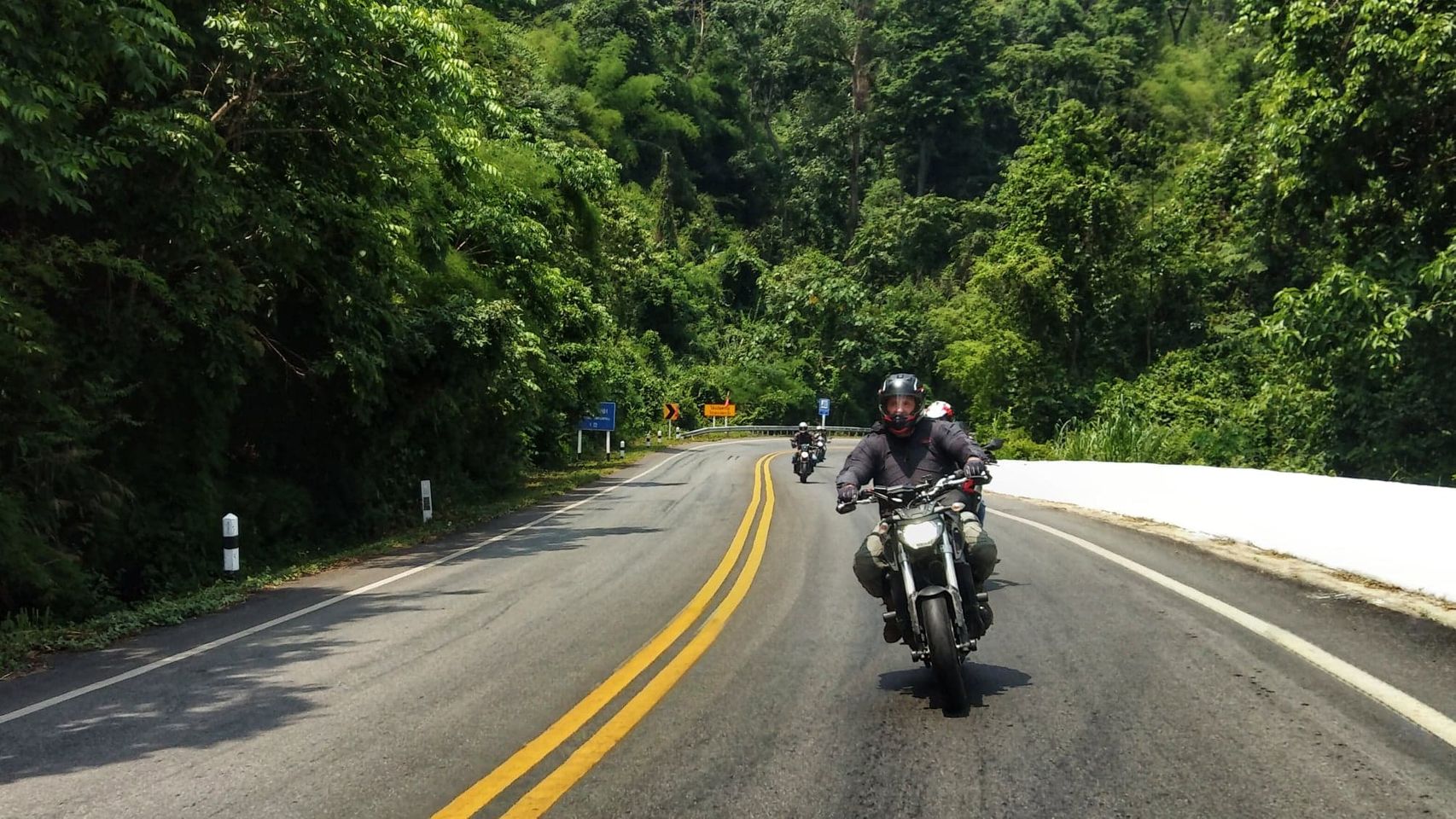 Long Jim Pizza and Floating Pagodas (2 days, 1 night)
January 8 & 9 (Sat/Sun)
This is a combined ride with the Unsanctioned Riders Group.
Day 1 –
We will take the 1317 and 1229 to a familiar intersection & the start of cow shit road, instead of turning left we turn right and follow the 2031 to the turn off to Khun Tan Railway Station and ride through Khun Tan National Park. We then follow the Mae Tan River to highway 1039 to Lampang and the Asia Lampang Hotel where we will be staying one night. 6pm we will meet up for diner at Long Jim Pizza. The night markets are also open and serving alcohol again so there's lots to see and do.
Day 1 route – 
https://goo.gl/maps/EGSePNyrGBq2keqZ8
Day 2 –
After a lazy breakfast we will head off at 9am up highway 1035 to the Floating Pagodas aka Wat Chaloem Phra Kiat. These "Floating Pagodas" are built high on a Karst (limestone) ridge line and are quite spectacular. There are a lot of steps to climb to the Pagodas so you make that choice when you see what you're in for. After the Floating Pagodas we will head the 1287 & 1252 to the intersection of the 1252 and 4063 where there is any number of options to get back to CNX.
Day 2 route – 
https://goo.gl/maps/pA6CVtUSWuJoyGLB6
There will invariably be a slow group and a faster group, we will manage that and regroup at prearranged locations to get coffee, have a break etc.