CEC Breakfast Club at The Duke's MAYA Branch
February 18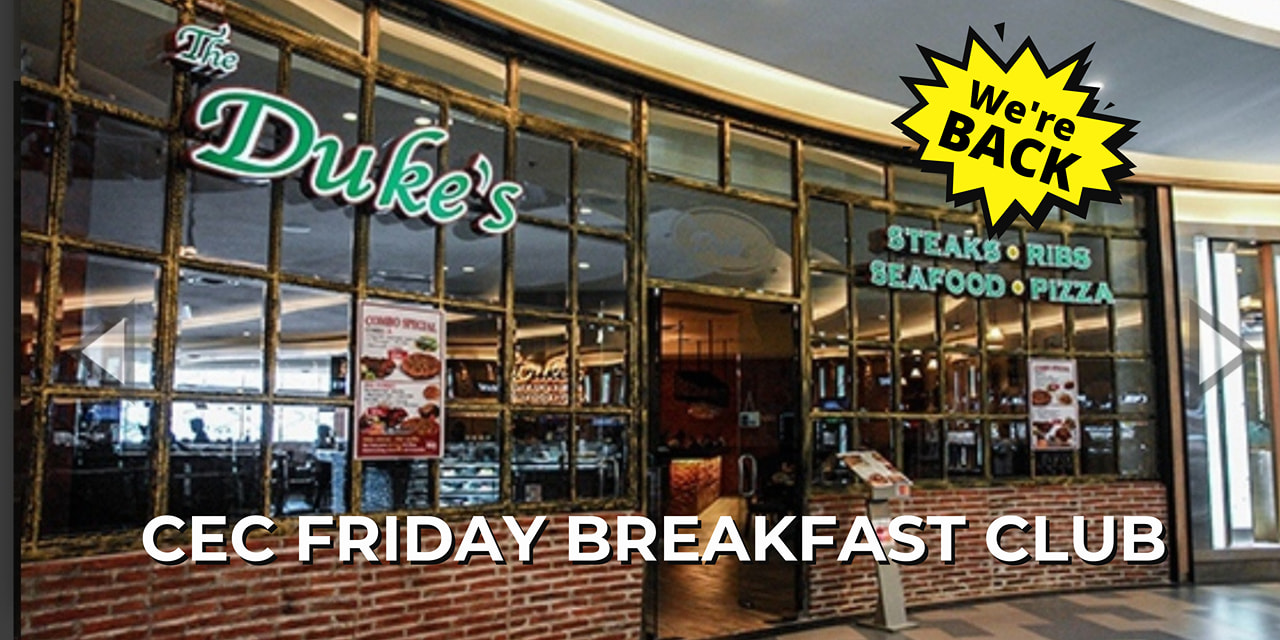 ENTRY INSTRUCTIONS THROUGH RIMPING CAR PARK ENTRANCE.
THERE WILL BE PRECAUTIONS.
Good food & friends at The Duke's MAYA Branch. Open to all Chiang Mai people and travelers.
*** MAYA ENTRANCE THROUGH THE RIMPING CAR PARK ENTRANCE AFTER 9am*** No other external doors are open until 11am.
Newcomers are always welcome!
The Breakfast Buffet is an all-you-can-eat array of casseroles, pancakes, potatoes, bacon, sausage, ham carvery, sausage gravy, biscuits, Thai food, salads, made-to-order omelettes, waffles, cinnamon rolls, cheese biscuits, cereal, yogurt and much more. Many healthy options also.
– Breakfast buffet: 300฿ or 250฿ (Expat Club Members Special Price);
– Coffee, Tea, Water: 140฿ or 80฿ (Expat Club Members Special Price);
with endless refills.
– Cinnamon rolls and coffee cakes á la carte for 40 baht each.
Everyone's welcome, so come anyway. There's always room for a few more!
Friday Breakfasts at The Duke's MAYA Branch are always on the 1st and 3rd Friday mornings of the month, 9:30 – 11:30 am.
Event Details
Location:
The Duke's MAYA Branch