Cards Against Humanity Game Night
June 20
Not for the faint hearted or easily offended, Cards Against Humanity pokes fun at every Race, Religion, Tragedy, Gender and Orientation imaginable. It is great fun as long as it is taken in the spirit it is intended.
Due to the nature of the game this event is LIMITED TO 8 PLACES ONLY. To reserve your spot please send us a PM (simply pressing 'Going' will not hold your place).
Keep in mind that the game has many US and UK references that may be lost on those who are not regularly exposed to media from these areas. It is also a language based game, so a high level of english (although not required to join the event) would mean you will enjoy the game a lot more.
We look forward to seeing you there. Feel free to bring your own snacks and beverages (Beer, Wine…whatever), as laughing can be thirsty/hungry work.
For a brush up on the gameplay rules, check out this video:
https://www.youtube.com/watch?v=9RVT2tDbzns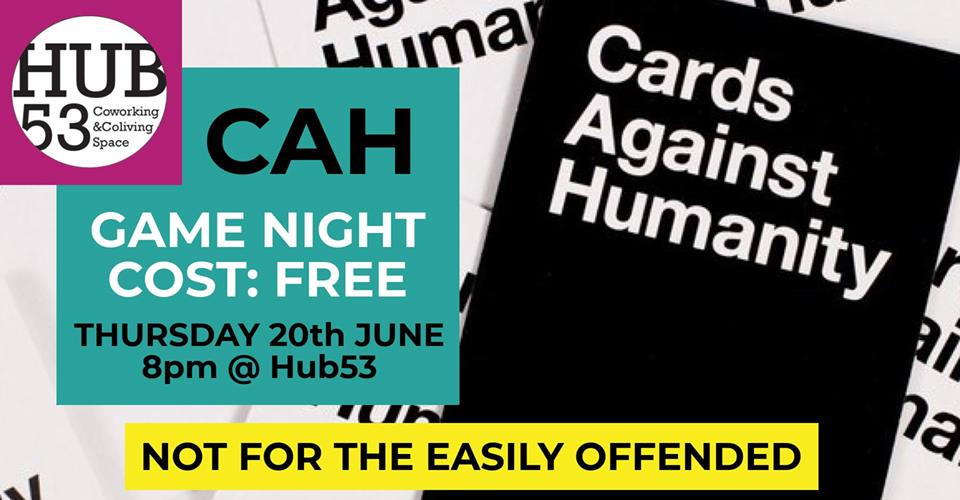 Event Details
Location:
Hub53 Coworking
and Coliving Space