Yoga Wheel Workshop
June 23
Experience the Unlock of energy!
BRIGHT WHEEL FLOW WORKSHOP
23 June at 10:00 – 16:00 hrs.
Flow training with Yoga Wheel that increases the efficiency of making it deeper and safer.
With sequence that is designed with inspiration from traditional asana
Combining Flow with Yoga Wheel In addition to the fun, the challenge also loosens the shoulders, hips and shoulders.
Unlock the body that is tense from everyday life. While also strengthening the spine
Suitable for those who practice yoga and want Open the body to enhance the practice of asana better.
Suitable for other types of exercise And want to stretch Loosen the body more Increase efficiency for better exercise From more flexible muscle movement
Suitable for yoga teachers interested in knowing about using the wheel. Coupled with flow To learn more about future intensive courses
Contact Teacher Long
Tel: 089-6359454
LineID: lhong79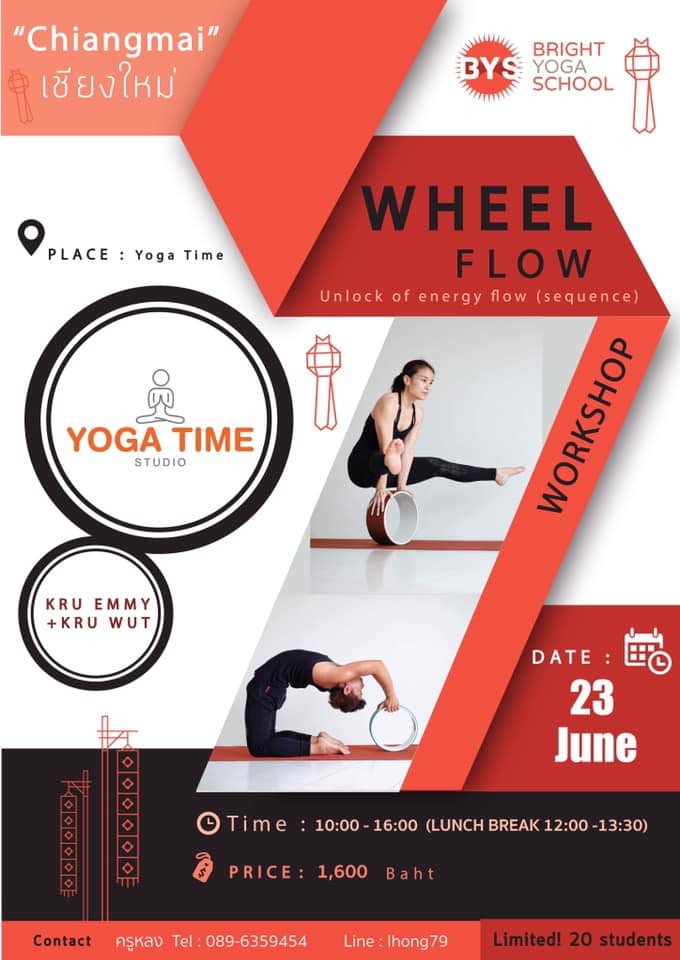 Event Details
Timing:
10.00 am - 4.00 pm