Vipassana fundraiser
March 12 - March 14
Join us at Mala Dhara Chiang Mai as we raise funds for a local orphanage by offering a 2 Night and 3 Day Vipassana Meditation from March 12th – 14th 2021.
All proceeds will go to the orphanage.
Each day will include sitting and walking meditation, yoga, tai chi and kirtan.
Donations are as follows:
Large Villas 2, 000 thb for entire weekend
Small Villas 1, 000 thb for entire weekend
Dorms 500 thb for entire weekend
All 5 meals plus yoga, tai chi & kirtan are included in above donation.
This is an opportunity to join in a conscious community event in service of those in need.
For anyone interested please contact us at Mala Dhara as soon as possible as space is limited.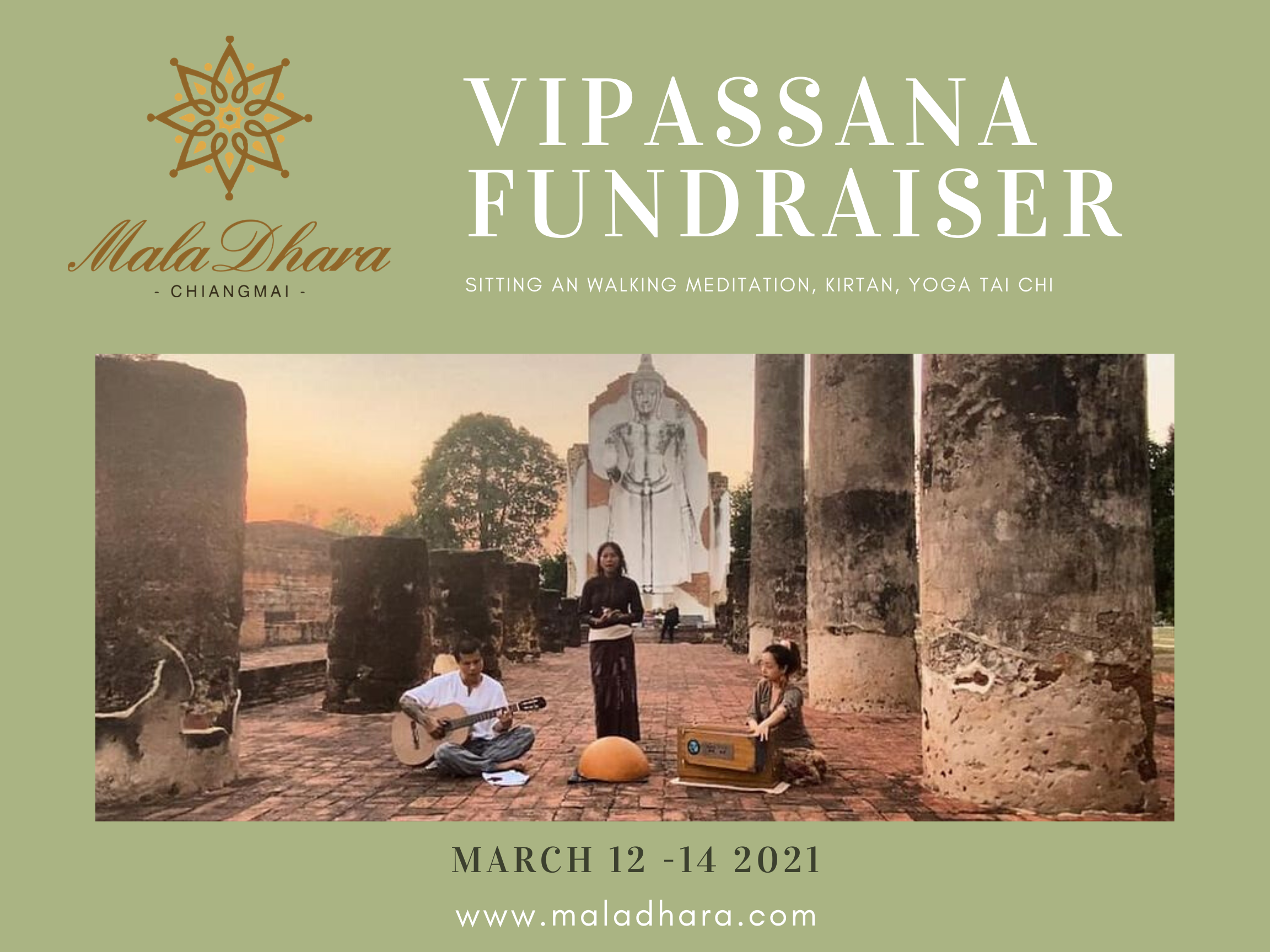 Event Details
Location:
Mala Dhara Eco Resort & Yoga Retreat Center