Thai Culture Class
June 22
Muay Thai is best known in the global community, especially among martial arts and boxing enthusiasts.
Get to know more about Muay Thai history, evolution, the social status of Muay Thai, Muay Thai in the global setting, The Wai Khru Ram Muay Ceremony ("ritual dance of homage to teachers"), music accompaniment.
You should not miss this class!
– Email: [email protected]
– Phone: (+66)96-926-4016
– Line: tslchiangmai
– Whatsapp: (+66)96-926-4016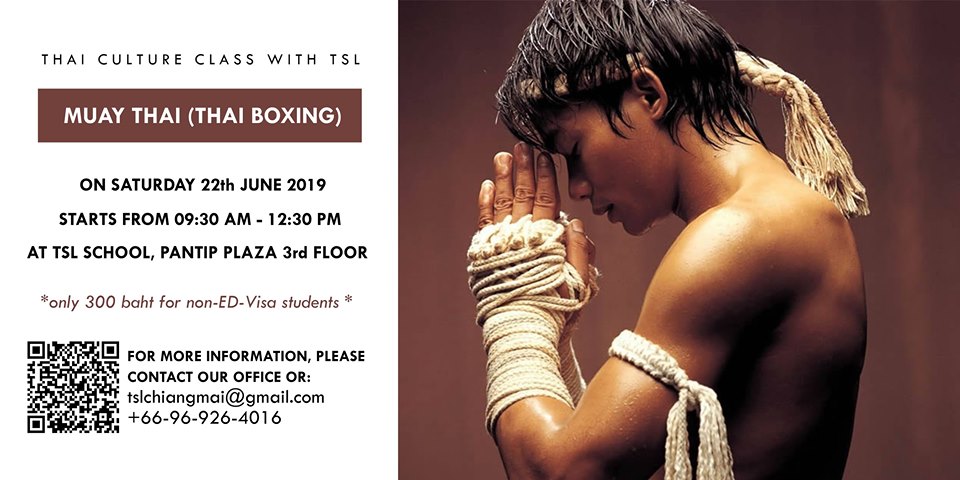 Event Details
Timing:
9.30 am - 12.30 pm
Location:
TSL Chiang Mai
Pantip Plaza