Natural Building Pizza Oven Workshop
June 29 - June 30
From bread baking to drying fruit or just for making your favourite pizza, who doesn't want to have a pizza oven in their house? Come to learn how to build YOUR own earth oven with your own hands: cheap, free fuel and making everything taster.
This hands-on natural building pizza oven workshop will be here in Chiang Mai and you will learn:
– Basic introduction to Permaculture;
– Natural building theory and practice;
– How to identify suitable soil for natural building
– Hands-on to build with different techniques:
Cob | Light clay | Earth bag | Adobe bricks
And also:
Design an oven form with a nice airflow
Mix thermal cob & natural isolation
Build the foundation and a perfect door
Ready?
Join now
Materials, lunch, snacks and coffee included.
Early bird special price before June 10:
3500 baht | 9 am to 6pm |
After June 10 4000 baht
Register and payments instructions on Facebook page: The Little Urban Farm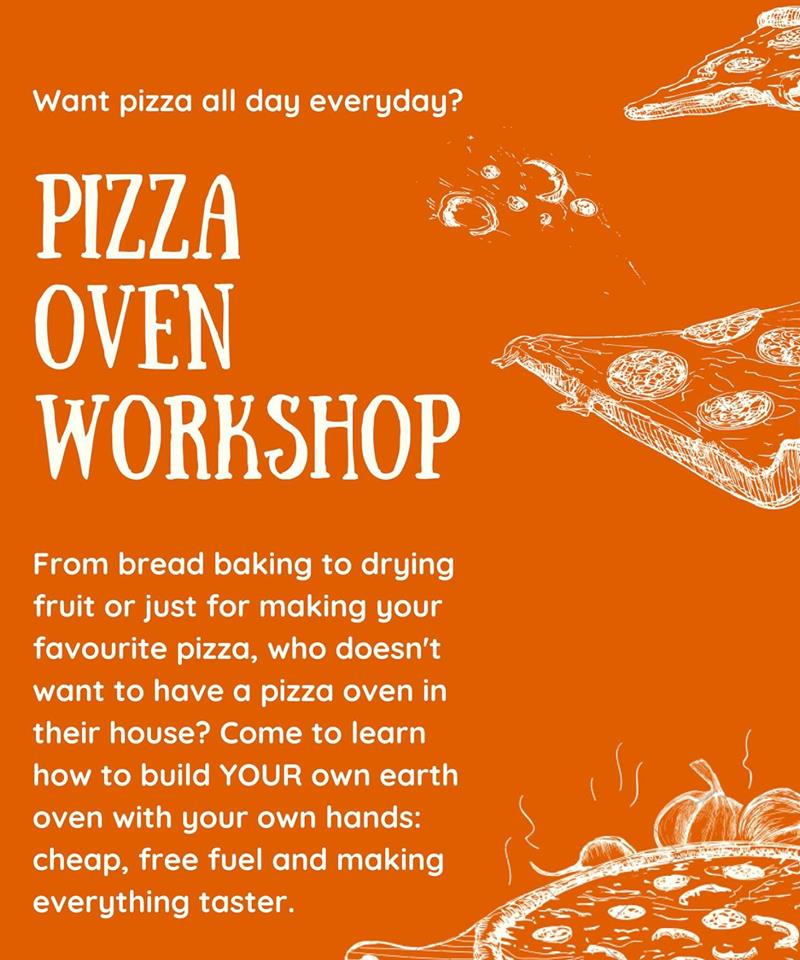 Event Details
Timing:
9.00 am - 6.00 pm
Location:
The Little Urban Farm