Miso Making Workshop at Aeeen
August 20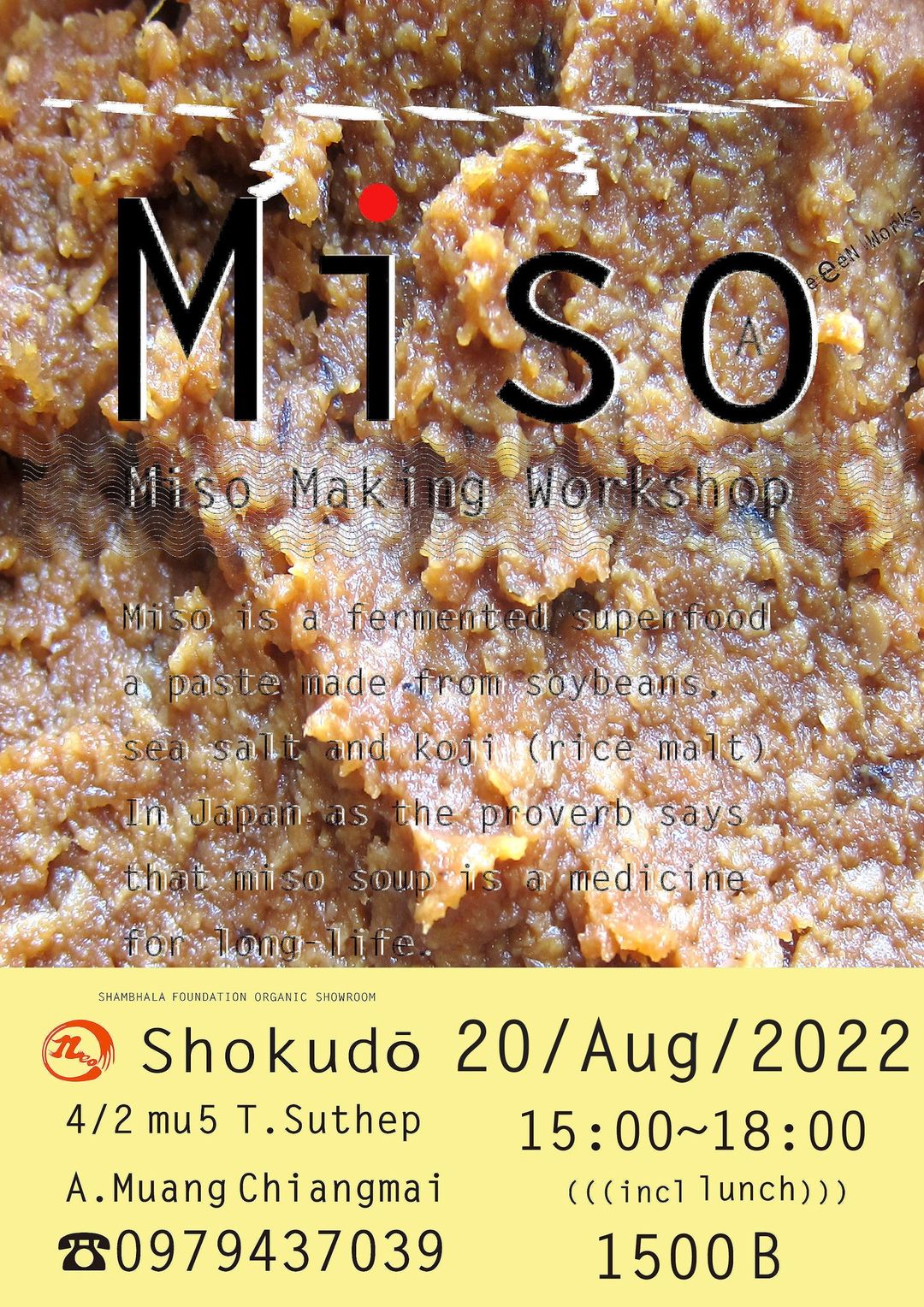 Arigatou for your interest
If you are interested please make a reservation!
Date:20/Aug/2022
Location : Neo 食堂
Time : 15:00 – 18:00
The workshop includes Light meal (rice balls & miso soup)where we will enjoy making Miso. And all participants will receive some take-away Miso as a gift. Please transfer money to designated bank.
Please give me a message after transfer money Reservation is confirmed after confirming money transfer Bangkok Bank Yuki Makino 9670080937 The price is 1500 B ARIGATOU !!!