Go on a Blind Date with Perfume Workshop
August 16 - August 27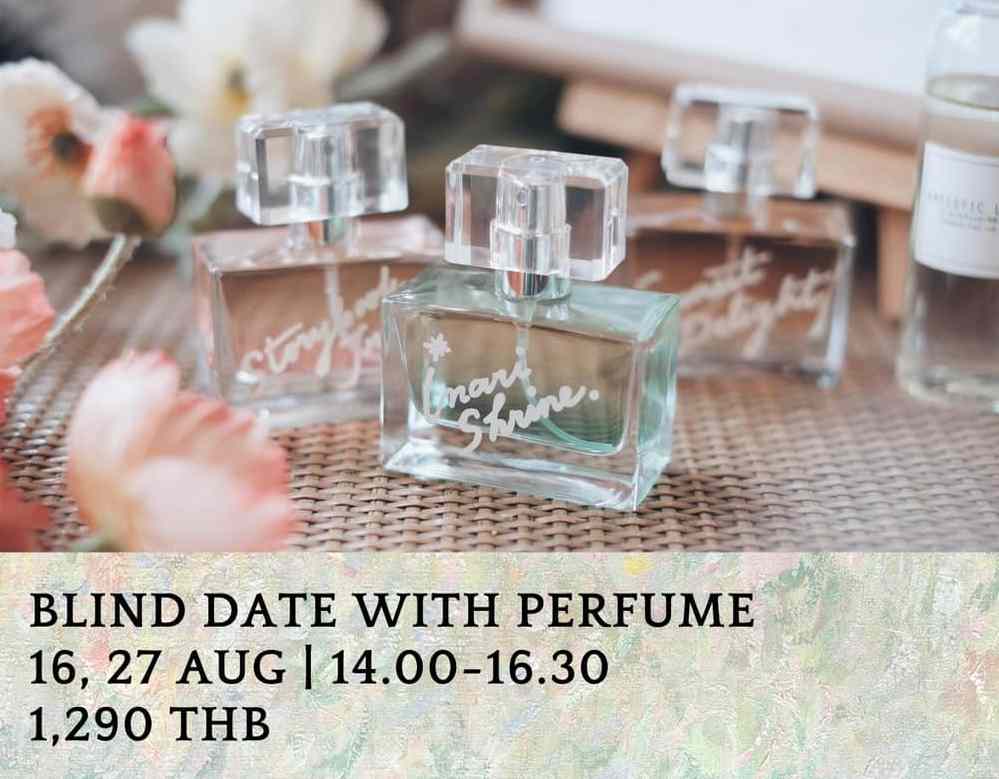 Craft your own unique scent with Kru Prin, a passionate and experienced perfumer who is one of the founders and owners of the craft perfume shop 'Artistic Lab'.
Blind Date perfumes offer up a unique experience for anyone wishing to learn the art of perfumery while also creating their very own signature scent.
A fun activity, a great gift or something to do with friends and loved ones.
I started off my Blind Date workshop by drawing something from my imagination; some ideas jotted down as a guide for my scent. Kru Prin then offered up ten crafted scents, each with a different story, for us to appreciate and learn about.
Almost giddy with the many aromas, I narrowed down my choice to six basic scents: peony, violet, gardenia, peach and citruses being the basic aromas chosen.
Together, they are now my unique signature scent.
Join this 1,290 baht workshop which includes all equipments needed as well as a bottle of perfume to take home.
For reservation please contact LINE: @hours.story
Price: 1,290 baht
Date & Time: 16 and 27 August from 2pm – 4.30pm
Facebook page: Hours.story – workshop & café
Event Details
Location:
Hours.story - workshop & café