FREE US Expats Tax and Trust Seminar
March 18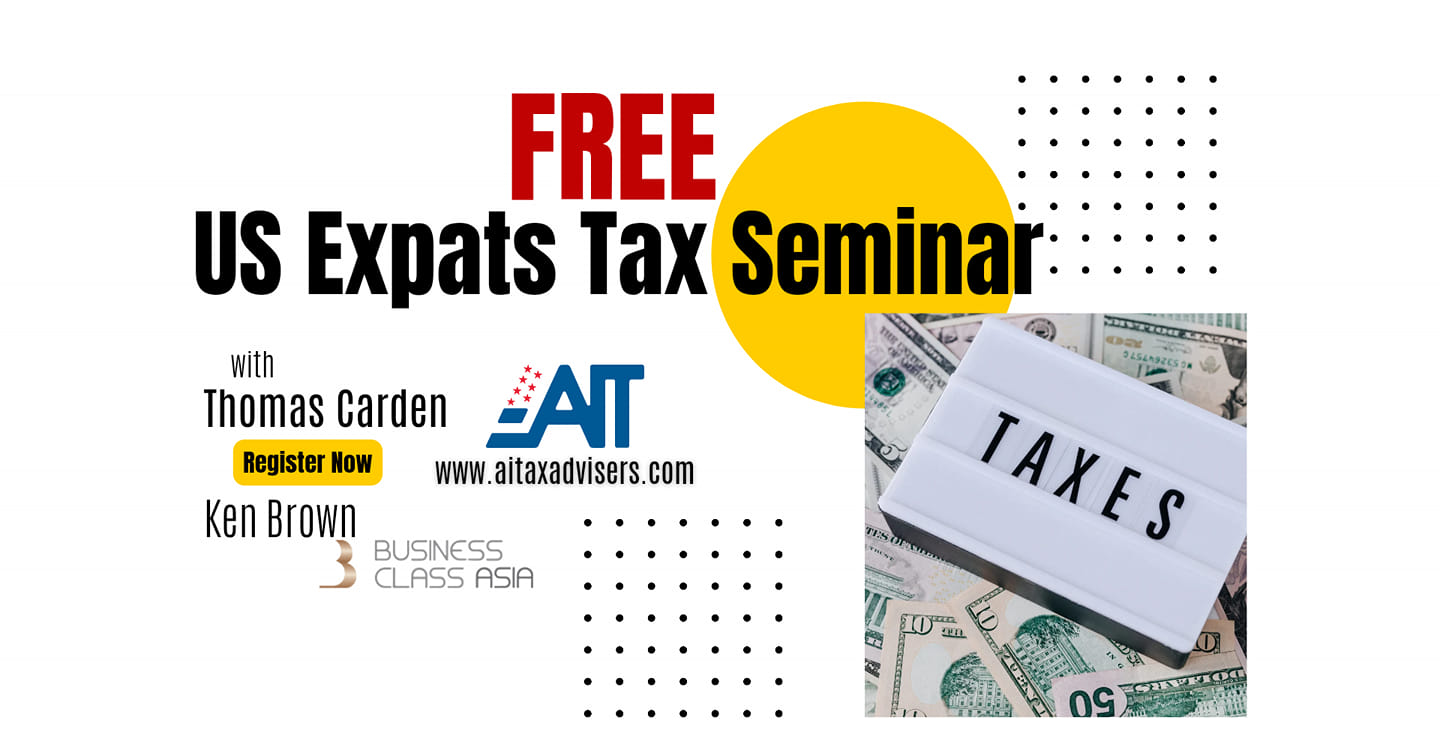 IT'S TAX TIME FOR US EXPATS!
DO YOU NEED TO FILE? YES!
Find out about special tax and trust benefits American's have while living and/or retired in Thailand on Friday 18th at the Furama Hotel.
Free private consultations available 17th to 19th March see below.
There's all sorts of issues going on today, so for the latest tax updates and best advice on keeping more of your money, join us Friday.
If you have a frozen US 401KIRA or taken a withdrawal within the last 3 years learn the possible tax benefits for you in Thailand.
Ken Brown of Business Class Asia
Thomas Carden of American International Tax Advisers are both based in Bangkok but in Chiang Mai this weekend.
Together Ken and Thomas visit clients regularly in Chiang Mai, Pattaya, Bangkok and other locations in Thailand. They have hundreds of current clients locally and around the world.
*** US Visa Expert will be joining our event and sharing information about how to get a US Visa for your wife or partner. ***
While there will be time for Q&A at the meeting, please feel free to begin the discussion with questions you would like us to cover here in the event.
LIMITED FREE Private consultations can be arranged during 17th to 19th March outside of scheduled meetings. Contact
[email protected]
to arrange your consultation.
Event Details
Location:
Furama Chiang Mai