Forest Gardening Work Party / มาปลูกป่ากินได้กันเถอะ at Khem Base Hut
August 20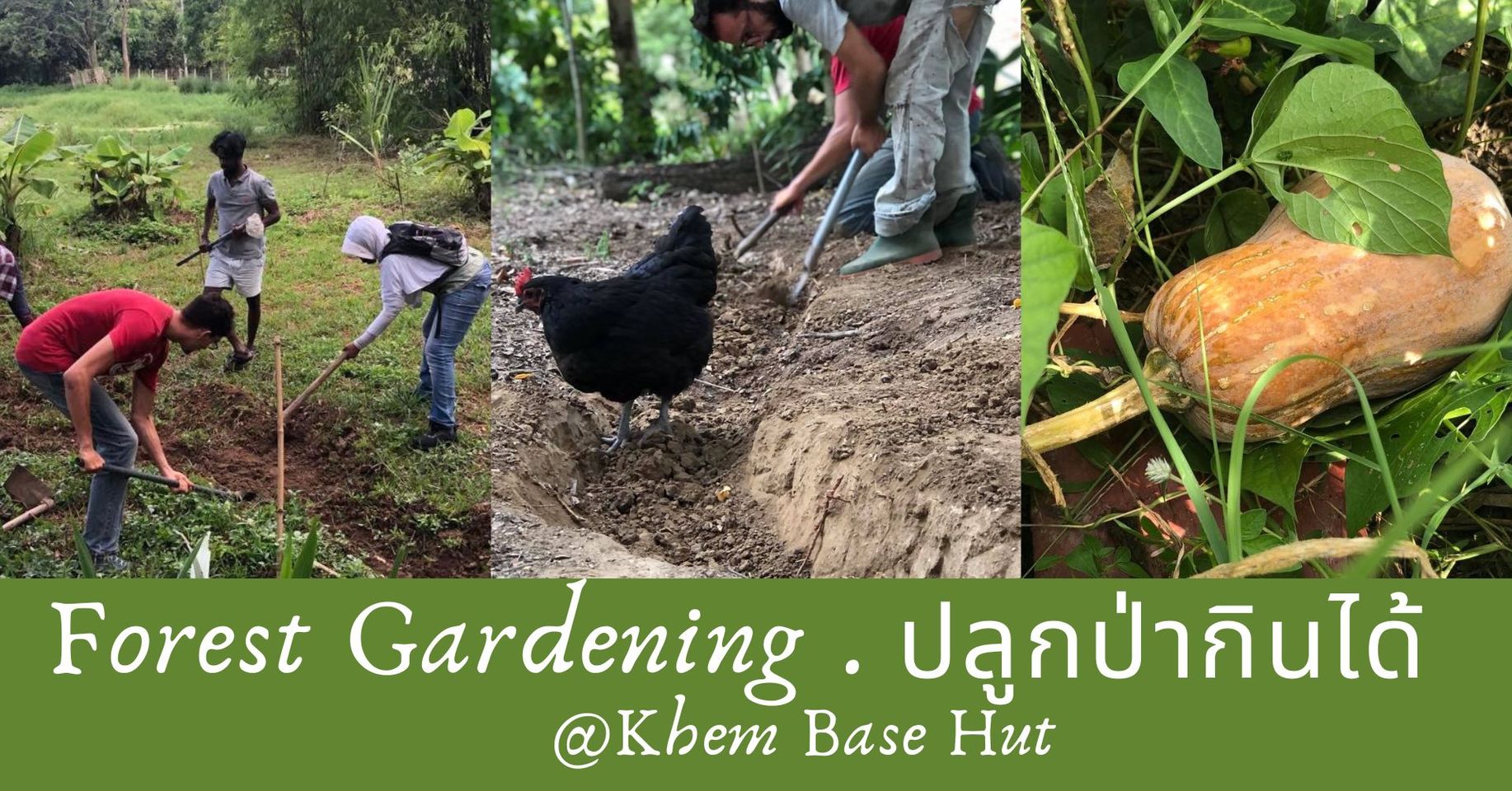 FREE EVENT – RSVP required, limited spots available.
TL;DR: We are growing a food forest, would you like to be part of our journey?
"All of the world's problems can be solved in a garden"– Jeff Lawton
This year, part of our unused land will be transformed into a food forest. Whether you are just curious, someone who has read about food forests but has never created one, or an expert food forester– let's explore this alternative form of agriculture together! Come prepared to do some workout in the garden, have fun, and eat food made by us!
About the future food forest at Khem Base Hut:
Gardening consciously is one of the best ways for us humans can help rather than harm the planet, and that's what we hope to do. Within this food forest, we hope to plant forgotten tropical fruit species that are no longer sold on the market, as well as conserve uncommercialized species of different fruits (there are tons of different varieties of mangoes, ya'll!).
Location: 
https://goo.gl/maps/Z7D25dsDb1oS5NdPA
Schedule:
July 10th 2022
8:00 AM – 8:15 AM: Introduction to activities and each other
8:15 AM – 10:45 AM: Preparing the land: creating swales in the landscape – our water capture and automatic watering system!
10:45 AM – 11:00 AM: Snack break prepared by us
11:00 AM – 12:00 PM: Plant fruit trees together
12:00 PM- 13:00 PM: Lunch: homemade Thai workers' meal prepared by us, if you have any dietary restrictions let us know
What to bring:
– Clothes suitable for gardening (bring rain jacket, just in case!)
– Mosquito repellent
– Hat and sunscreen
– Water bottle
– Appropriate footwear
– A smile
Wanna join us? Please send a message to RSVP, so we have enough tools and food for everybody.