CNX Digital Nomad Social
August 2
This is the best social event in Chiang Mai for Digital Nomads.
What makes us different?
Being a digital nomad in Chiang Mai is all about the connections available here. At these events, we care to personally get to know you, linking you to others in your industry, so that you can have full access to an already established network.
We will have a large indoor bar area, and access to the terrace.
Entrance is 50 Baht admin fee.
There will be staff on hand to assist you with whatever you need.
Custom designed set list from Chiang Mai's most coveted music producer Kia Orion.
This event will be hosted by: Serena Rach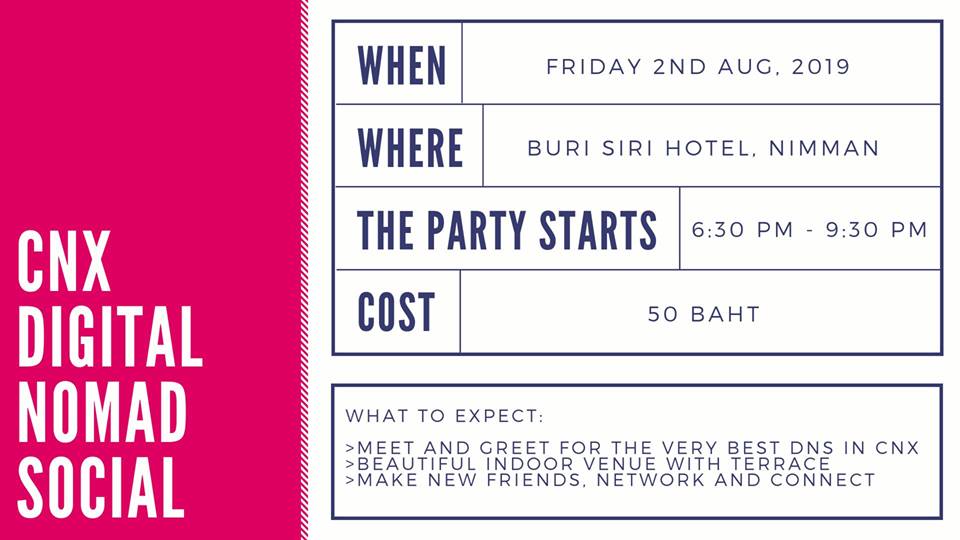 Event Details
Location:
pin
Buri Siri Hotel