Chiang Mai Swing Open House
August 29
Meet and greet with swing dance.  Taster class for those have not done any swing dance.
Location: creative health space is on the second floor of Chivacare Clinic, enter through a door on the left side of building
Other recommendations: no heels, bring your water container we have refills, you do not need a partner to come.
Free!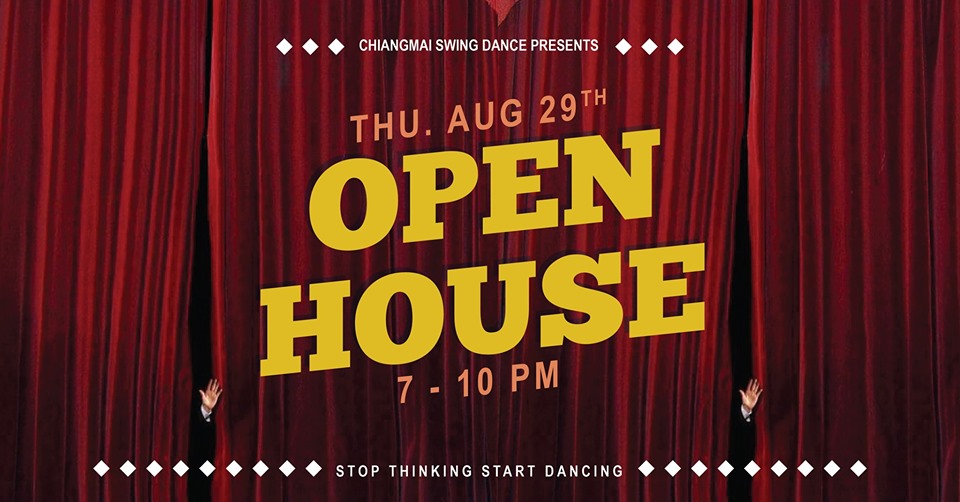 Event Details
Location:
Creative Health Space