Valentine's Market – Sunday Yard Sale
February 13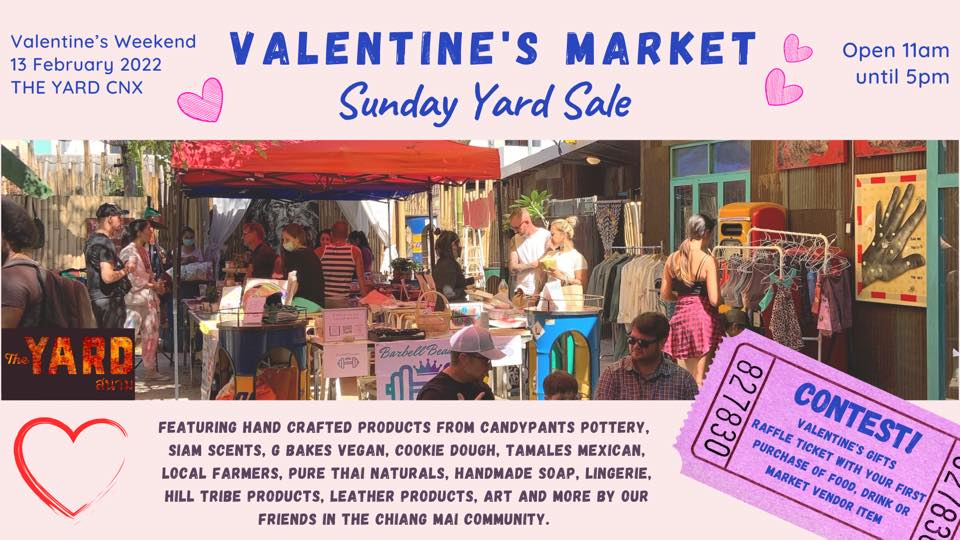 Featuring hand crafted products from CandyPants pottery, Siam Scents, G Bakes Vegan, Cookie Dough, Tamales Mexican, Local Farmers, Pure Thai Naturals, Handmade Soap, Lingerie, Hill Tribe Products, Leather Products, Art and more by our friends in the Chiang Mai community.
Valentine's Gifts Contest!
We will have a raffle contest in the afternoon with some fun prizes from our talented and crafty vendors. Raffle tickets will be given out with your first purchase of food, drink or market vendor item! See you there!