Trance – Figuration at Alliance Française de Chiang Maï
April 21 - May 22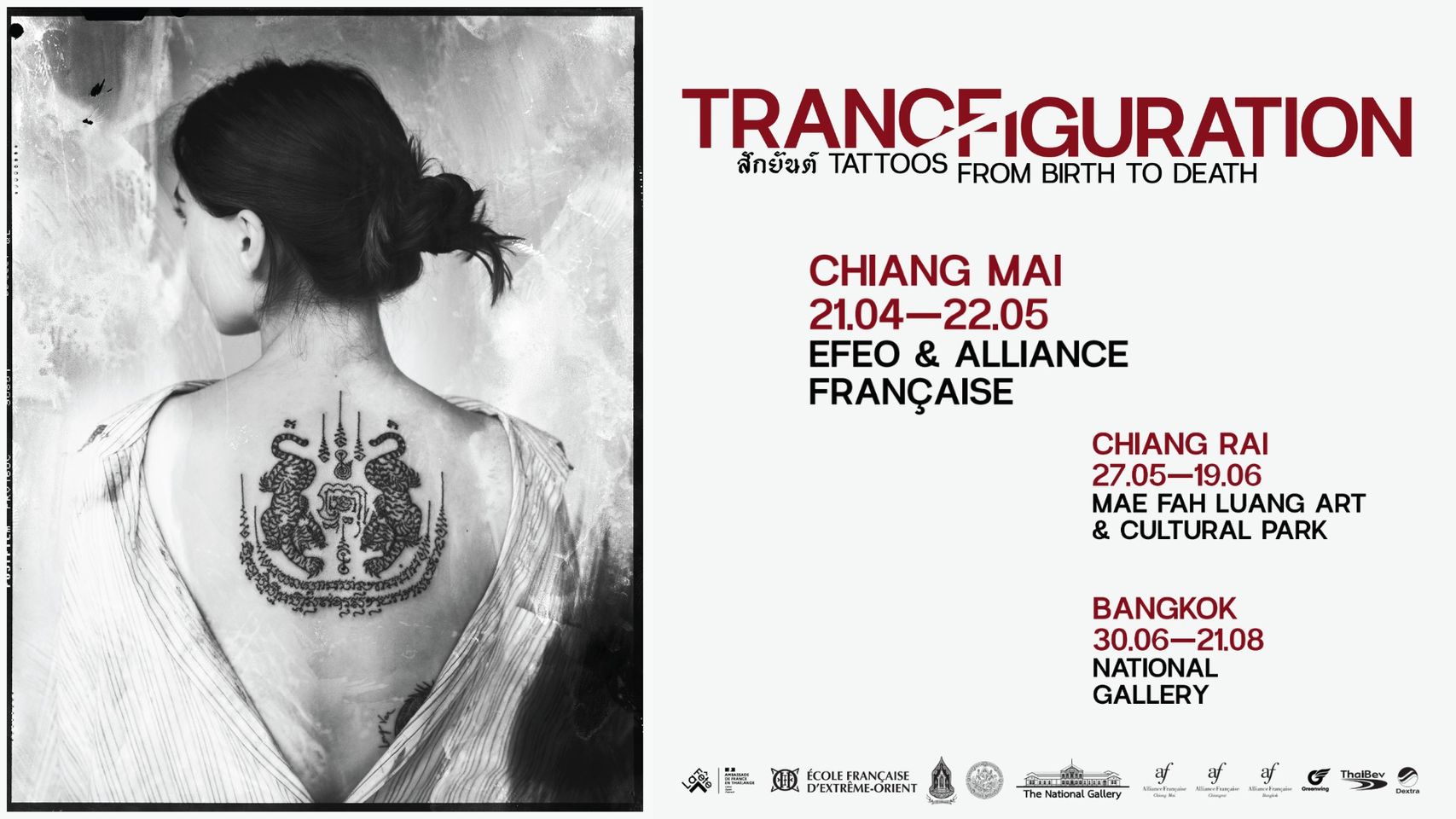 A body, used as a canvas, every inch of skin filled with sacred text and figures of mythical creatures, all forming a protective shield. Enter the world of Thailand's spiritual "Yantra" tattoo tradition. An immersive work incorporating photography, film, sound and installations, inspired by the talismanic Thai tattoo tradition, known as Sak Yant.
Across Thailand, Cambodia, Myanmar and Lao, tattoo masters act as shamans to create magical patterns which grant the bearer protection, charisma, or luck. Step into astounding ceremonies of Wai Khru (master day), when devotees enter a state of trance known as Khong Khuen (animal spirit possession), taken over by the spirit of their tattoos…
Discover an exciting exhibition travelling from Chiang Mai to Chiang Rai and Bangkok over the course of five months. Join us for the first part in Chiang Mai and take a deep dive into founding traditions of Thai culture.
FREE EVENT – NO REGISTRATION NEEDED
Event Details
Location:
Alliance Française de Chiang Maï