The Grand opening and Open house of JOJO KOBE Art Gallery
August 30
You are cordially invited!
JOJO KOBE has moved to a bigger place where we will be working, printing and exhibiting all in one place. We have heart fully selected prints from the pass 6 years to be exhibited again along with performance art, DJ set and of course a lot of food and Special drinks!
Feel free to bring your own food or booze.
For reservation or further info 084-367-7368, jojokobe.artgallery@gmail.com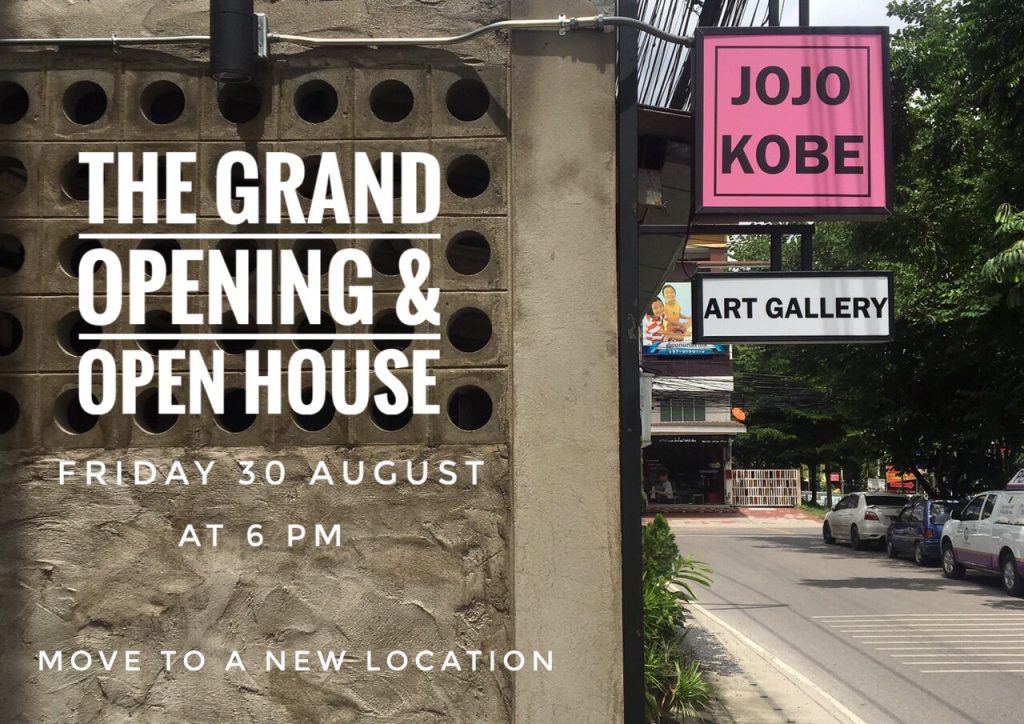 Event Details
Location:
JOJO KOBE Art Gallery