StyleWalls Opening Party
May 30 - June 2
Opening party for one of the biggest Street Art and Graffiti Festival in Thailand " Stylewalls 2019″ at River Art Hotel from 5pm. Come Meet and Greet with Local and International artists:
Alex Face – Big Del – Neve3 – Jayflow (KR) – Artime Joe (KR)
Sixcion (KR) – Since (HK) – Dee Sweetdrug – Floyd – Dr. Cas and many more.
The main event will be at Jing Jai Market
Activities include mni exhibition, live painting, live DJs and more!
For more information please check out:
www.facebook.com/StyleWallsThailand/
www.facebook.com/spraybrush
www.facebook.com/RiverArtHotel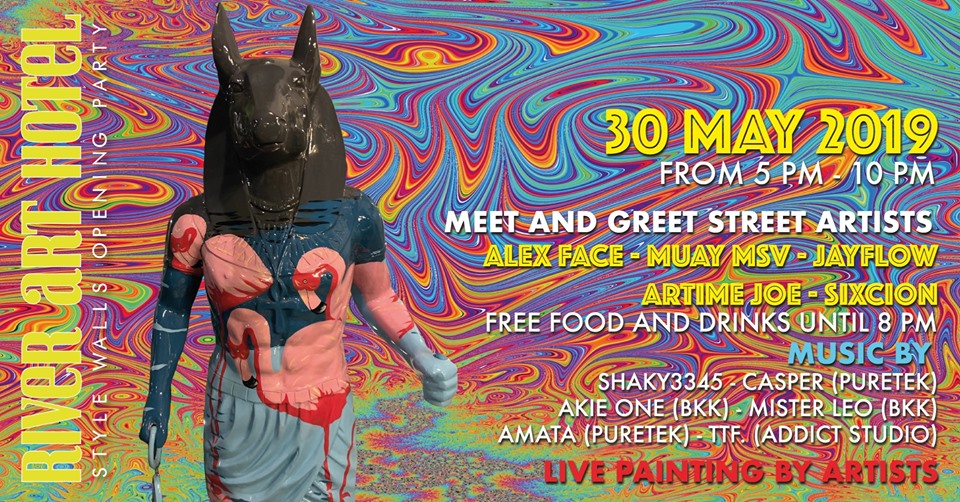 Event Details
Location:
Jing Jai Market