My Art My Stories
December 4 - January 3
My Art My Stories | December 4. 2021 – January 3. 2022
Group exhibition by Jude Lee, Koi Sakunee & Momoko Toda Kaewdee
Join us !
Opening Reception : Saturday Dec. 4, 2021 @ 4.30 pm
All are welcome. Thank you very much
The Meeting Room Art Gallery is considered to be one of the most influential and long-running local artist community platform in Chiang Mai, Thailand.The gallery has been instrumental in introducing numerous emerging local Thai and international artist.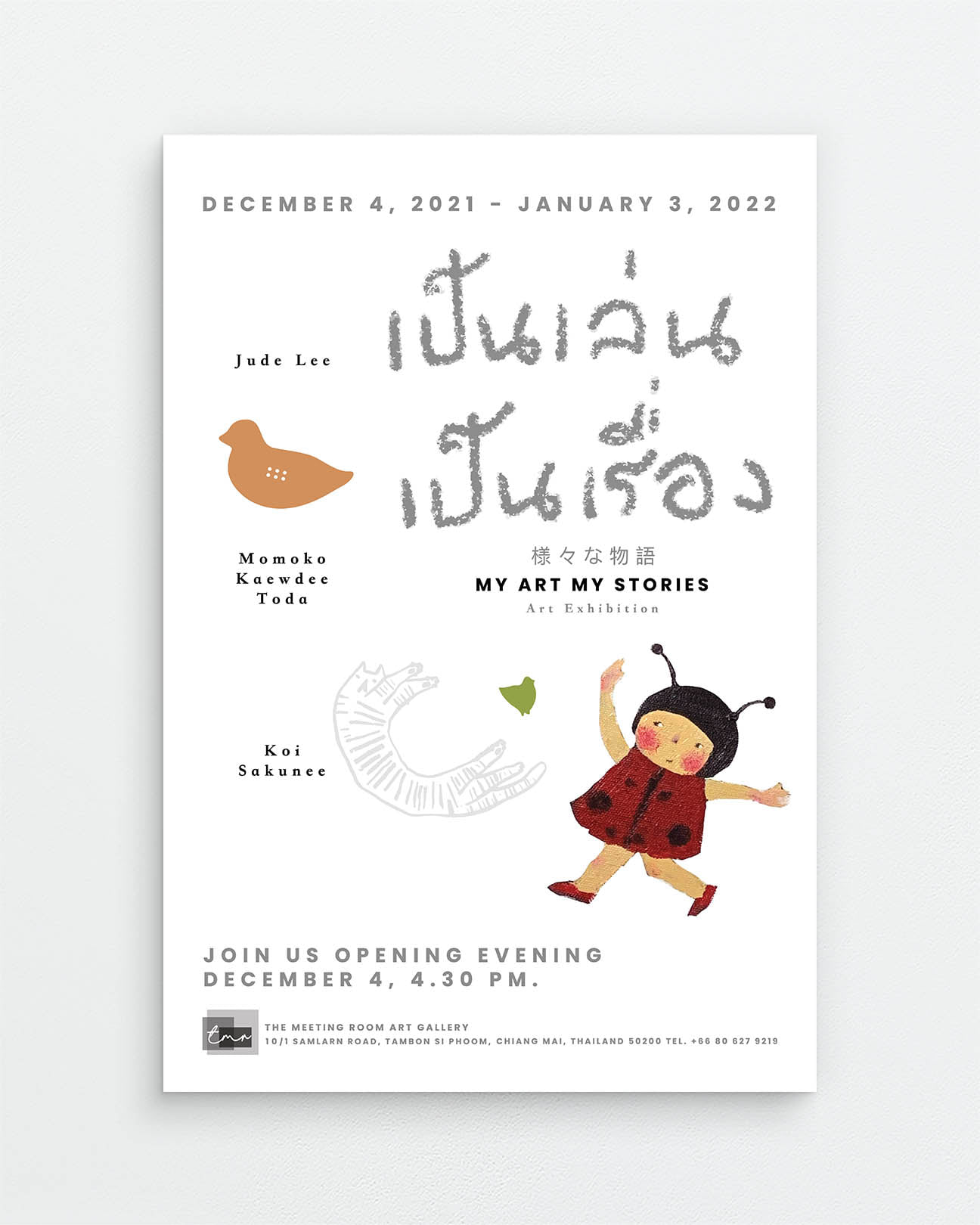 Event Details
Location:
The Meeting Room Art Gallery