Kinhom Tommuan Art Fest #2
December 7 - December 8
Invites everyone to experience the colorful life. In the original community of Chiang Mai, Old Town City. See the way of life of the community through art, food, music and local performances at Khuan Khama samakkee community.
Activities:
– Local costume photo contest from people in the community, this time coming with concept: Ple Hug Tua Ner (I love You)
– Live Painting and Video Mapping from artists in Chiang Mai
– Visit the street art and the performing arts in the community
– local food, Handmade products and various workshop activities
– Enjoy live music in a variety genres and style
On 7-8 December 2019, 13.00-21.00 At the Community, Samakkhi Soi 6, Sripoom Road, Chiang Mai.
Contact 081-0298898.
See you there !!!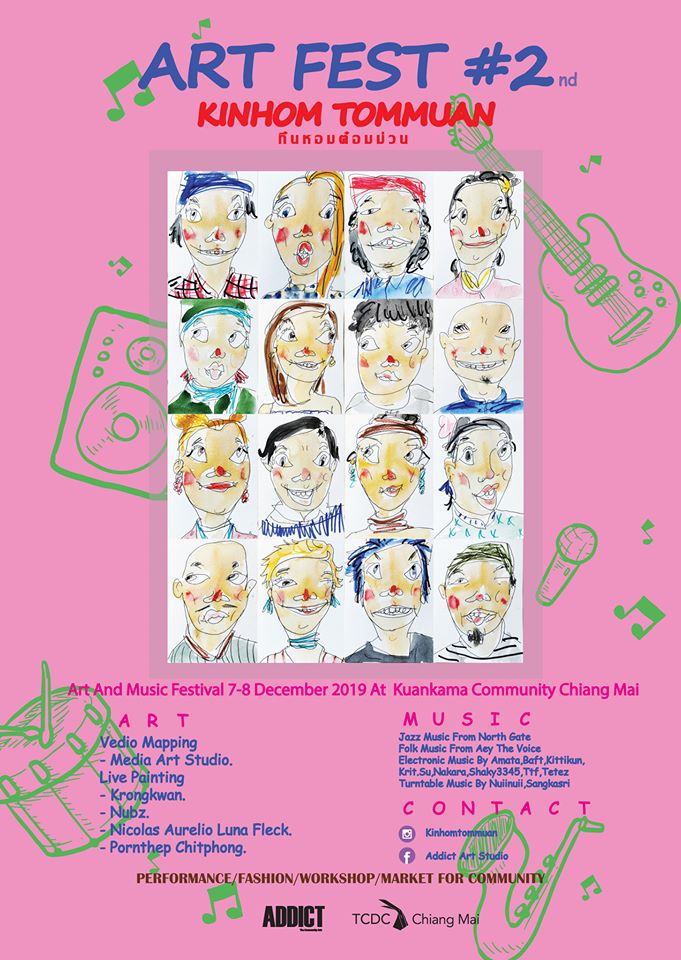 Event Details
Location:
Addict Art Studio