Japanese Design Today 100
June 8 - June 30
Japanese Design Today 100 (Chiang Mai)
What makes Japanese Design a World Class? Since 1950, Japan has been at the forefront of one of the leading nations promoting innovation and creativities as tools for business development and quality of life improvement. Today, Japanese "cultural capital," or traditions and local wisdom are effectively utilized and applied to various design works. Thus, Japanese design products become popular as a result of their deep understanding of people's life perspectives.
Initiated by the Japan Foundation, Bangkok and Thailand Creative & Design Center (TCDC) under the Creative Economy Agency (Public Organization), the exhibition "Japanese Design Today 100" is proposing contemporary Japanese culture in 100 designs, from the 1950s through the 1990s, the prime period that Japan significantly influences the design today. The products are developed from traditions in parallel with the innovations which have been intertwined with Japanese life today.
Through 100 products, the vivid pictures of conceptual ideas, social issues, personal lifestyles of not only individuals but also designers and corporations, as well as hopes and dreams of Japan are reflected.
Duration Saturday 8 June – Sunday 30 June 2019
10.30 – 18.00 (Closed on Monday)
Free Admission
at Exhibition space TCDC Chiang Mai
(1/1 Muang Samut Road, Changmoi Subdistrict, Muang District, Chiang Mai 5030)
–Opening & Talk–
Saturday 8 June 2019
at Exhibition space TCDC Chiang Mai
16.30 Topic will be updated on Facebook jfbangkok
Mr. Hiroshi Kashiwagi (Exhibition curator)
Design Critic, Professor at Musashino Art University
Language: Japanese with Thai translation
18.00 Opening Ceremony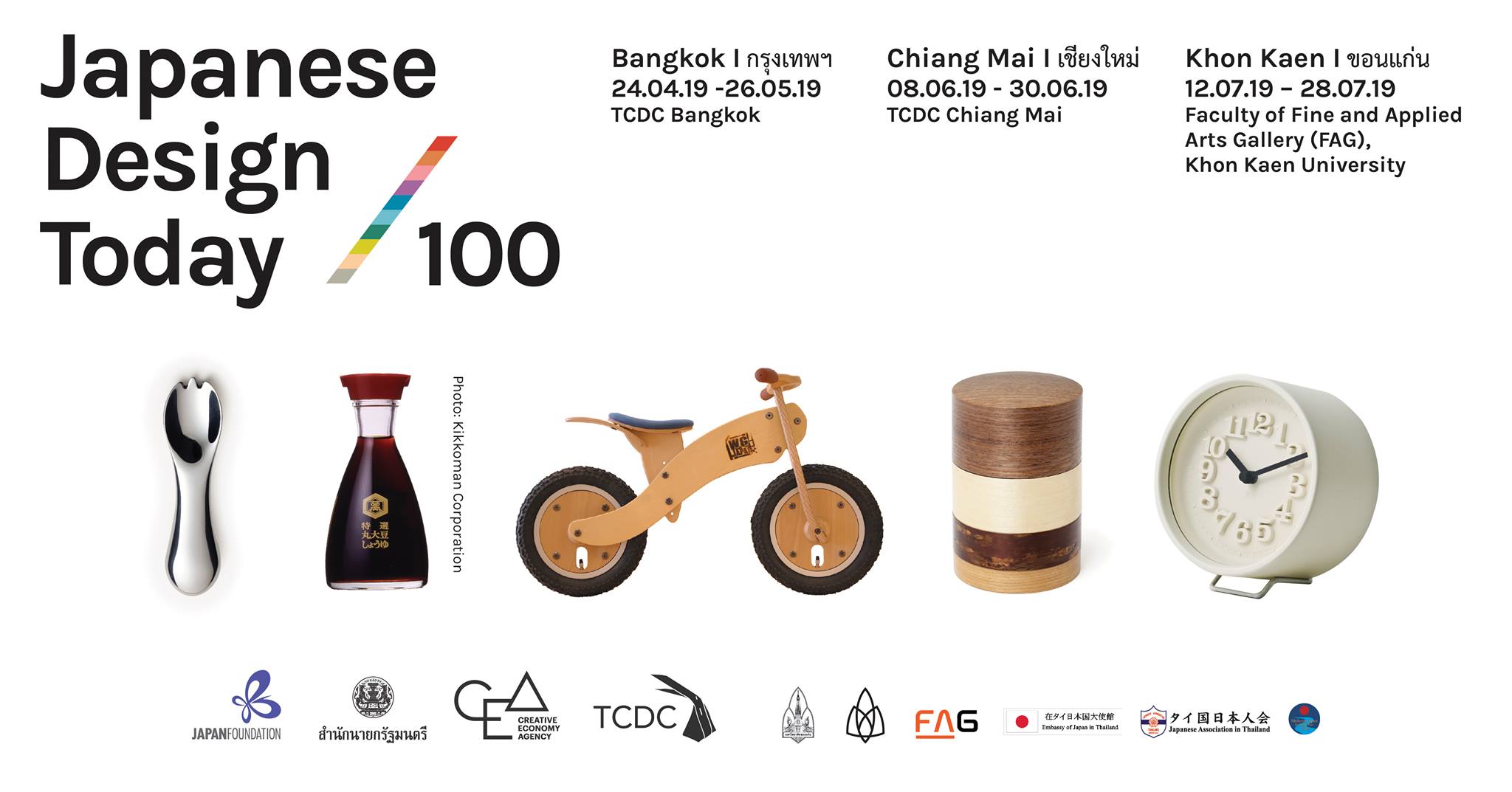 Event Details
Timing:
10.30am-6pm from Sunday 9th June
Location:
Exhibition space TCDC Chiang Mai
1/1 Muang Samut Road, Changmoi Subdistrict, Muang District, Chiang Mai 50300