Handmade pinch pottery workshop at The Cocoon Chiang Mai
July 30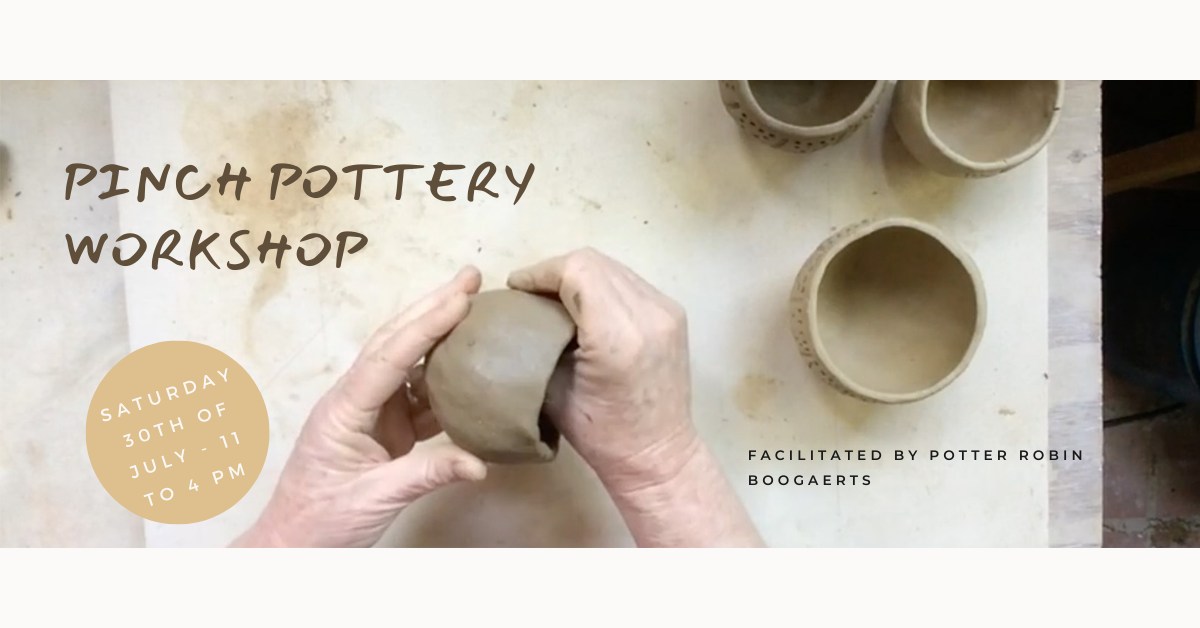 Join us for this exciting pottery workshop in cooperation with potter Robin Boogaerts at the Cocoon.
In this workshop, you will have the opportunity to play hands on with clay and experiment with different forms and designs. We will use the pinching method to give birth to plates, bowls or decorative plates. Clay is a very soothing and satisfying material to play with, and you don't need to be an artist to enjoy the process and create functional or decorative pieces.
You will have the option to have your creations fired and glazed by Robin, and ready to pick up in Chiang Mai within two weeks after we notice you.
Cost: 950THB incl. all materials, pool access, lunch and drink and final glazed piece to take home.
Please note that you will have the opportunity if there is enough time to work on more than one piece of clay.
For every extra firing and glazing additional 250THB will need to be paid.
Don`t miss out this opportunity. The workshop is limited to 12 people to ensure every person has enough space, tools and support if needed.
To register and reserve your spot, please send us a private message and get the confirmation after you have made the payment.
In case the workshop needs to be cancelled you will be fully refunded.
Event Details
Location:
The Cocoon Chiang Mai