Fresh Showcase & Open Mic
June 29
Join us in the fresh air and atmosphere at Lansieow Freeative Space on Saturday 29 June for an evening filled with fresh entertainment, good vibes, and collaborative art!
Coming off of the Feel Good Variety Show from last month, we wanted another reason to come together and celebrate the talent and heart of the community in Chiang Mai. This time, FRESH will showcase a handful of featured artists while also opening the stage to YOU. Come play along at our open mic and share whatever your heart desires! Whether it be a song, dance, poem, story… your expression longs to be witnessed!
We'll cap off the evening with a series of performances by local and international acts, including Ultracultural Others, a hip hop duo from NYC who'll be performing their new EP, Vitamix! More information on featured artists to come.
Lansiew Freeative Space is one of Chiang Mai's best kept secrets – the space features delicious restaurants, hip bars, creative shops, and even rabbits hopping around! So come hungry and keen to explore.
Tickets can be purchased at the door for 100 baht. We can't wait to see you there!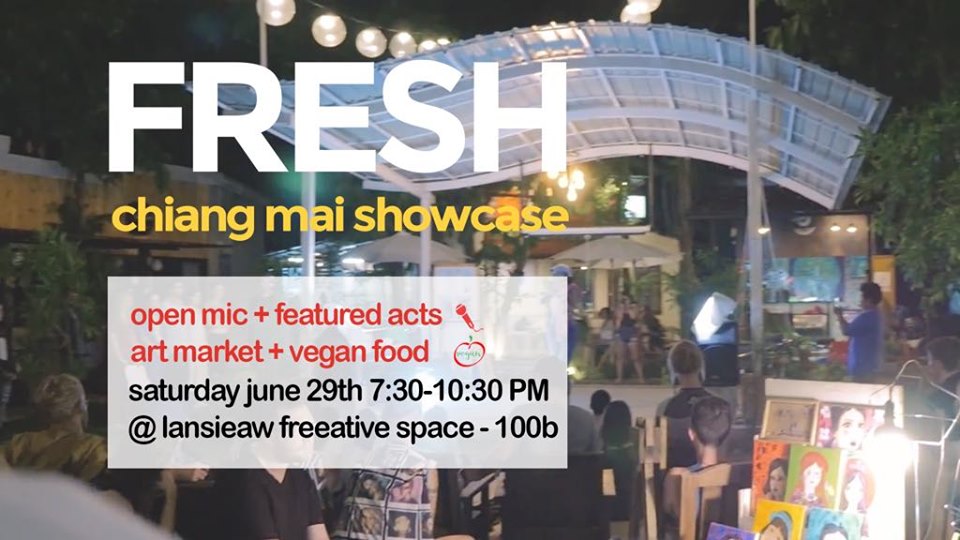 Event Details
Location:
Lansieow - Freeative Art Space