DIY Colorful Tie-Dye for Summer at Begin Coffee, Cafe' & Playspace
April 9 - April 10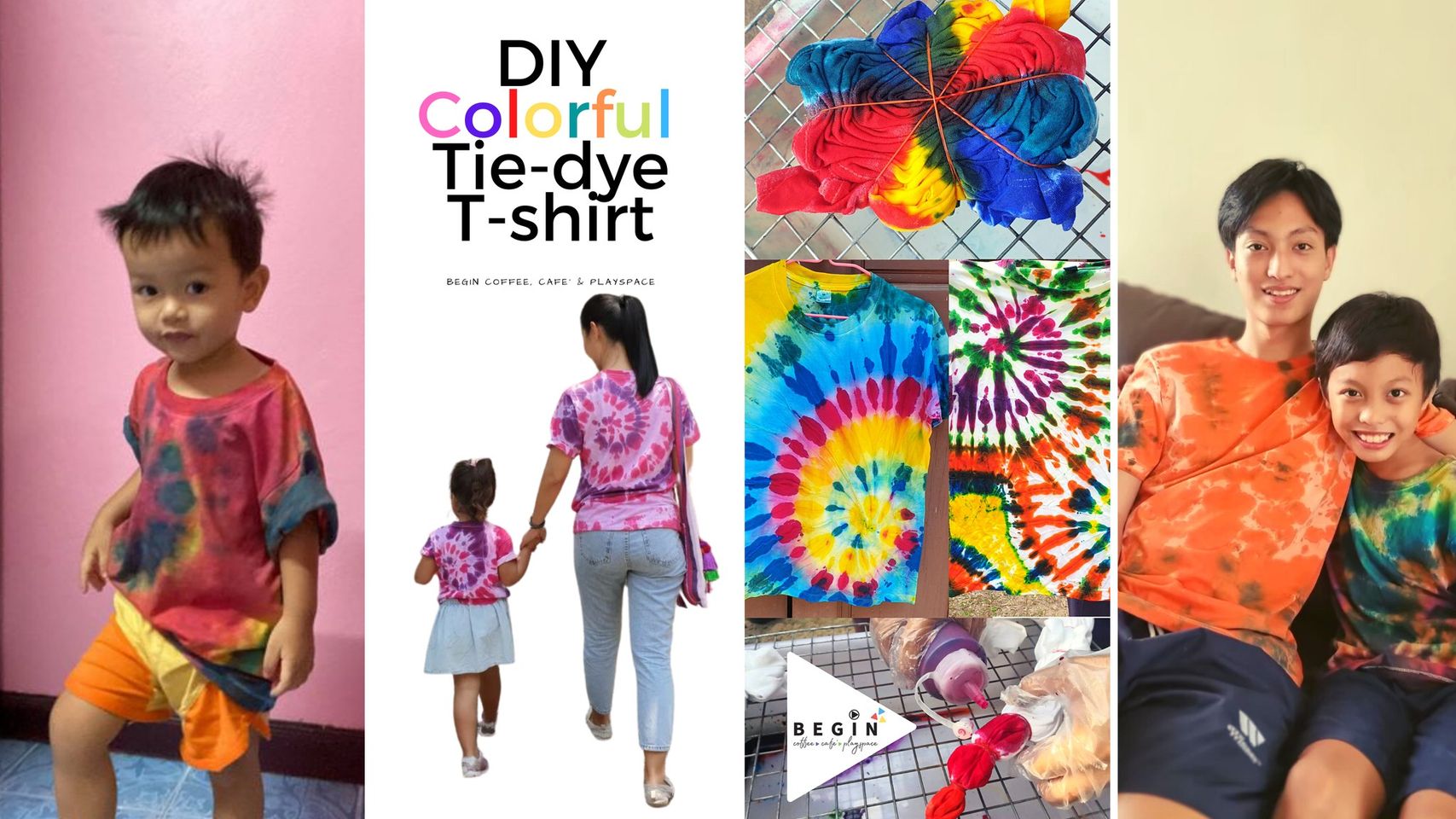 DIY Tie-Dye for Summer!!! 
If you are tie-dye lovers, don't miss our Tie-dye workshop at Begin Coffee, café & play space on 9th– 10th April at 11.00 – 5.00pm. (you can come anytime during this period).
You are all welcome to join either you come alone with a group of friends or your family. You can spend a quality time making your own colorful tie-dye T-shirt which will be the only one piece in the world from your own creativity. Don't be worried if you have no experience or never make one before. Our staff will be here to help you through all the process from creating a pattern to dyeing the T-shirt
Fee for the Tie-dye workshop is 300THB per person
1 T-shirt, all materials used in the workshop are included in this price.
Sizes of kid's T-shirt 
26: Chest 26 inches, Length 18 inches.
28: Chest 28 inches, Length 19 inches
30: Chest 30 inches, Length 20 inches
32: Chest 32 inches, Length 23 inches
Sizes of adult's T-shirt 
36: Chest 36 inches
38: Chest 38 inches
40: Chest 40 inches
42: Chest 42 inches
44: Chest 44 inches
If you are interested in joining our workshop, please feel free to contact us to book as well as let us know the sizes of the T-shirt you want. For anyone who doesn't book in advance, we also accept the walk in so you can just show up on that day (anyhow we might not have the size of T-shirt that you want in case of the specific size is sold out).
We hope to see you soon 
Event Details
Location:
Begin Coffee, Cafe' & Playspace