Disappear
August 17 - October 20
A solo exhibition by Amnaj Wachirasut
Presented by Toot Yung Art Center
17 August – 20 October 2019
Opening reception Saturday August 17th from 5pm onwards
The Toot Yung art center proudly presents for the first time the latest paintings by Thai artist Amnaj Wachirasut.
In his latest paintings Amnaj Wachirasut masterly plays with colors and shapes as well as with the viewer. Will they be figures or landscapes his images mysteriously slip to other realms of reality. The scale of known things becomes subjective, the solid matter changes to be impalpable. Paint becomes pure light, magical beings or invisible substance; there is a dreamlike sense of ambiguity and dislocation.
He draws inspiration for his figurative work from photographs, or movie scenes, which grasp his attention. He establishes no preliminary concept before attacking a canvas. He is guided during the working process and believes that the "accidents" are a materialization of unseen things.
The uncanny world of Amnaj has an apocalyptic feel. Reminiscent elements of violence from everyday news feed are re-interpreted, such as bombs, destruction or vanishing nature. The contrast between these modern elements and the references drawn from art history makes Amnaj's painting timeless.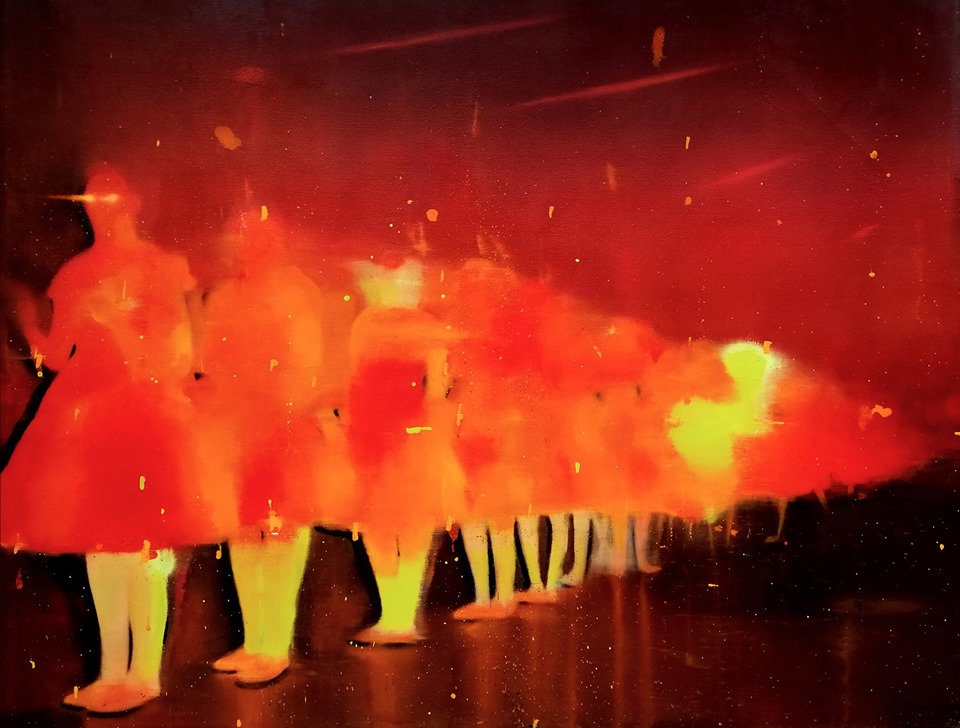 Event Details
Location:
Toot Yung Art Center