A Seat At The Table: Champagne Toast & Artist Talk
April 1 - May 1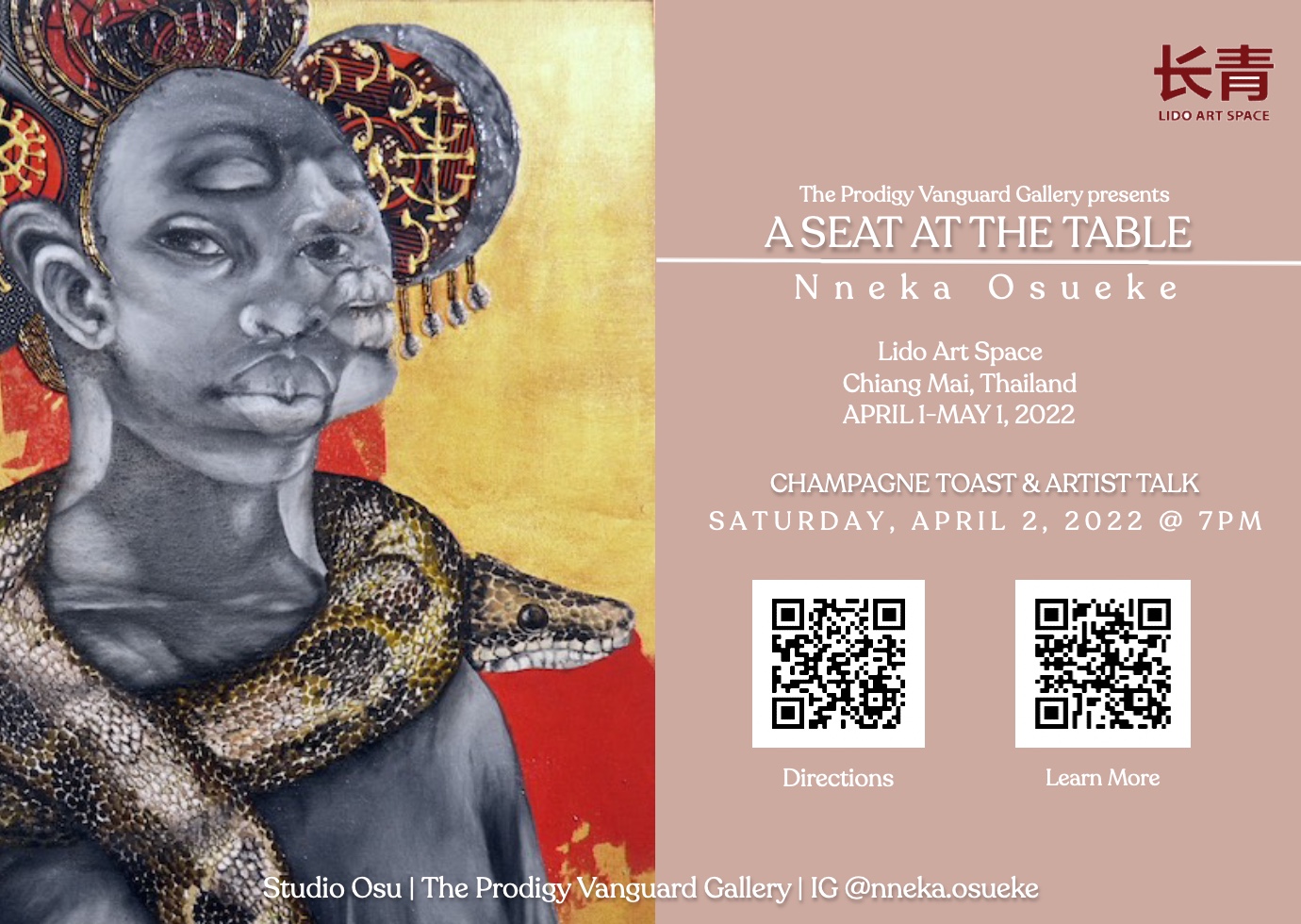 The Prodigy Vanguard Gallery in conjunction with Lido Art Space present: A Seat At The Table.
After almost four years, Nneka Osueke takes a solo art venture with A Seat At The Table as her debut one-woman show in Thailand. ASATT is an invitation and visual history of studies on West African Spirituality before European Christianity. Pulling from her own family lineage, Osueke uses historical events and folk tales to introduce the Igbo practices of Odinala, the Yoruba Orishas, and parts of West African Vodun.
Nneka Osueke is a painter and sculptor who depicts themes of African history, spirituality, Black empowerment, and the human mind. Osueke's work has exhibited in Italy, Jamaica, Thailand, and across the U.S. in Miami, Houston, Dallas, and Los Angeles. She has presented on and participated in discussions about African Spirituality and the connections between mental health and creative expression.
Lido Art Space has a wonderful menu of food and drinks for the night. Please RSVP for champagne toasting.
A Seat At The Table
Lido Art Space
Chiang Mai, Thailand
April 1-May 1, 2022
Champagne Toast and Artist Talk
April 2, 2022 @ 7:00PM
Champagne toasting starts @ 7:45 PM with the artist talk immediately after @ 8PM.
Bring your friends and you all come pull up a seat at the table.