A Conversation on Video Art with Marcel Odenbach at MAIIAM Contemporary Art Museum
June 5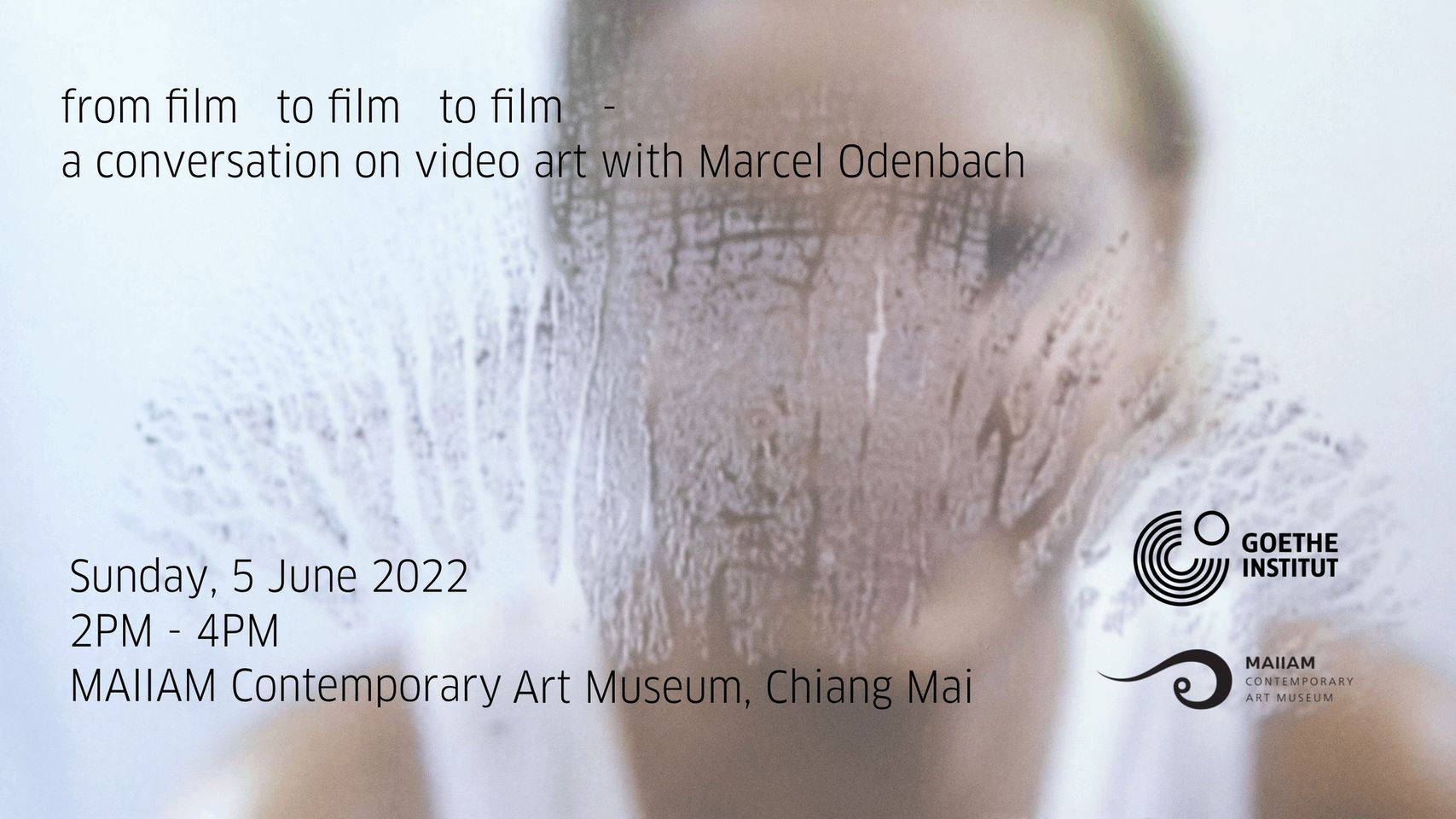 from film to film to film –
A conversation on video art with Marcel Odenbach
Sunday, 5 June 2022
2PM – 4PM
MAIIAM Museum
After three months, the extensive exhibition "Tranquil Motions" by renowned German video artist Marcel Odenbach will conclude on 6 June 2022.
Celebrating the closing weekend, Odenbach himself will come to Chiang Mai providing detailed reviews on individual artworks. While the exhibited works cover more than 30 years of his artistic career, Odenbach will additionally premiere three of his latest works (from 2020 and 2021), which are coming directly from his solo exhibition in the famous K21 in Düsseldorf, an honour reserved only for a handful of artists.
In a conversation with MAIIAM, he will guide the audience through these works, which have never been seen in Thailand before.
The talk will be in English with Thai translation.
Event Details
Location:
MAIIAM Contemporary Art Museum