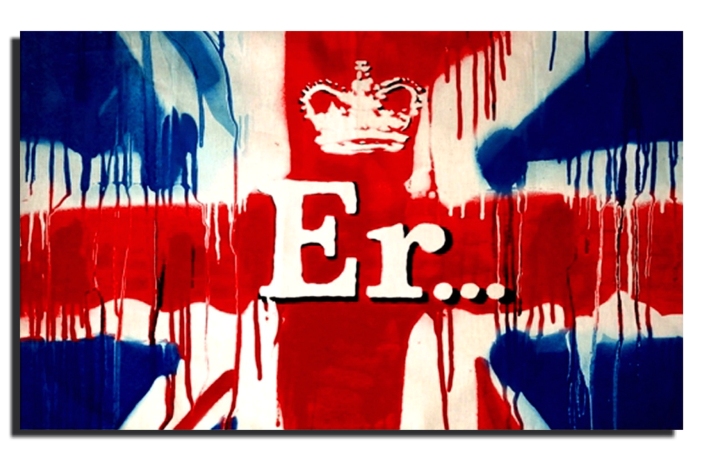 A monthly breaking telegram of broken British news…
March saw Grant Shapps keen to send the average hard-working Britain back to Bingo Bingo Land. Parents express concern over the amount of time their children spend on the touchscreen devices that they have given them. And Nick Clegg auditions for Love Actually 2….
Fools Tweet in, where Angels fear to tread…
The Labour Party's early electioneering, and let's be under no illusion that with the General Election just over a year away early electioneering has begun, received a massive boost on what will be one of the key battlefields – Twitter.
And better still for them, the bloodshed was from their opponent's own self-inflicted wounds in 140 characters or less.
In the aftermath of Chancellor George Osborne's 2014 Budget, Conservative party chairman Grant Shapps made an attempt to 'celebrate' the included cuts on beer (1p per pint) and bingo (duty on bingo hall profits reduced from 20% to 10%) with a Tweeted poster urging Re-Tweets to spread the word.
As requested, Re-Tweets were instant because that is the collective communicative power of Twitter. Especially when a rag as red as a Tweeted Infographic so patronising emerges from an incumbent Government's central office that even Treasury Chief Secretary Danny Alexander reacted "I thought it was a spoof at first, it's just pretty extraordinary."
Shapps' misjudgment of message was so extreme that even now you wonder whether it was either a piece of spectacularly satirical self-parody or a new 'How To Get Ahead In Advertising' style approach to total honesty.
An honesty which sees the largely Etonian front bench collect the boozy, bingo-playing working classes as one threadbare, drunken, gambling 'they'.
Indeed, Simon Blackwell, scriptwriter for the 'The Thick Of It' tweeted in response, "Genuinely, if that Conservative beer and bingo ad had come up at a Thick Of It script meeting we'd have rejected it as being too far-fetched."
A follow up Shapps Tweet aimed at the Tories more traditional demographic promoting the cutting of Baccarat tax and Chateauneuf-du-Pape duty remains unconfirmed at the time of writing.
Say hello to 'Techno Babies' …and that's not a new sub-genre of Detroiter electronic dance music
2014 may well see a new piece of vernacular enter the Oxford English Dictionary in 'Techno Babies'.
'Techno Babies' are those growing up swiping, being soothed or gently serenaded by tablets, smartphones and other touchscreen devices.
Dr. Jane O'Connor, a senior researcher at Birmingham City University has instigated a survey into the use of this technology by the under 3's and their parents' attitudes towards it.
The initial findings of the survey undertaken by more than 300 parents suggests that they allow their children to engage with digital devices for up to 30 minutes per day.
"The fear of addiction is strong." Commented Dr. O'Connor "A lot of parents are worried about the effects on their children's eyesight and attention span."
Now, I'm no anthropologist and my research skills extend only as far as skimming the Internet (on a tablet ironically) but I think I may have split the atom with my solution to these parents' concerns and worries.
Don't let your under 3's use your tablet, smartphones or other touchscreen devices so much.
Quote of the Month
The third series of Stewart Lee's Comedy Vehicle hit the midway point in mid-March and his BBC2 show easily yielded the best quote of the month, if not the year, if not the decade, if not the… well you get the point.
"The Leaders are no different are they, David Cameron and Ed Miliband. They're about as different as two rats fighting over a courgette that has fallen into a urinal. The main difference being that the David Cameron rat is wearing chinos… in an attempt to win over the youth voter.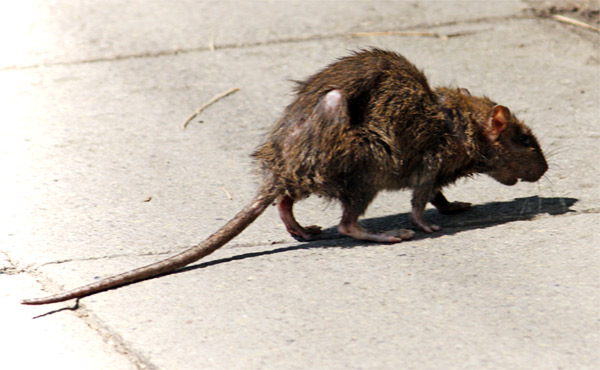 Cool and unkempt
Can I shock you… I love Britain!
"I love Britain. I love it for all its contradictions." Gushed Deputy Prime Minister Nick Clegg addressing his yellowish audience of members at the Liberal Party conference in York during March.
The half-Dutch Clegg's speech was clearly one to position the Liberal Democrats as not the gatekeepers but the guardians of Britain. Patriots whose values embody liberalism, openness and tolerance, as the only party who are unapologetically pro-Europe and pro-Immigration.
And it it's patriotism you are after Nick Clegg is your man, as this was also a speech underpinned by a love letter to the Country listing many of his favourite things about it.
Or you could call it a list of clichés abandoned as too clichéd from the cutting room floor of any Richard Curtis film.
Highlights included the telephone, the shipping forecast, a cup of tea, flip-flops at the first sight of the sun, the BBC, the Premier League, and queuing.
He also loves the way his Spanish wife tells him of "the feeling of freedom you get in Britain."
Mr. Clegg didn't include a list of things that he didn't like about Britain but if he had it may have included scrapping student tuition fees, the freedom of the press, badgers… oh, and coalition Governments.
The Edmonds Broadcasting Corporation
It seems that Noel Edmonds is so keen to return to the BBC that he is prepared to buy it. Clearly he is out of credit on the Cosmic Ordering front.
Mr. Edmonds, with the backing of a group of wealthy investors, claims he wants to save the institution from 'inevitable disaster'.
Speaking on BBC2's Newsnight he told Jeremy Paxman that "I have a massive love and respect for the BBC" before continuing "but it is a patient that is now terminally ill."
Edmonds went on to explain that his backers form a consortium named 'Project Reith' after the BBC's first director.
"Who are these people?" demanded Paxman.
"Like-minded people." Replied Edmonds "People, actually, who do not want to see Britain lose the BBC."
If like-minded people are clapped out 1980's Radio 1 DJ's, you'd think that they would be the last antidotes that a terminally ill British Broadcasting Corporation would want coursing through its veins again!
G.E. Simons' short story collection is now available for Kindle, http://amzn.to/1iRPbb9 and on iTunes via http://bit.ly/1drXsF3.