Chiang Mai area residents planning on being in Bangkok between now and January 26th, 2014 would do well to include a trip to Koi Art Gallery, located at 43/12 Soi Sukhumvit 31 Bangkok, to see the Post Human solo art exhibition by the reputed Chiang Mai Fine Art professor, Chatchawan Nilsakul. Koi Art Gallery is open Tuesday through Sunday 11:00 a.m. to 7:00 p.m.



Chatchawan Nilsakul received his Master in Fine Arts from the University of Oregon in Eugene, Oregon, USA in 2000. He is a 1994 graduate of the Faculty of Fine Arts, Chiang Mai University.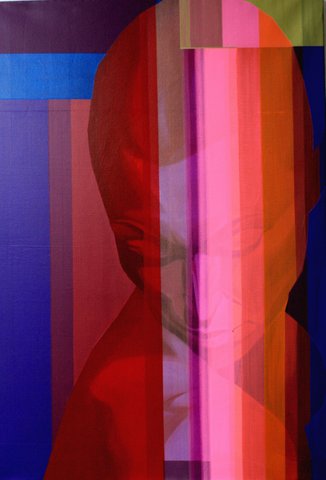 MIND THOUGHT
97 x 140 CM Acrylic on Canvas 2013
The following text is taken from the beautiful booklet available at Koi Art Gallery until January 26th or supplies run out and is provided here with permission from the gallery:
The artist views the evolution of the physical body as a reflection of its historical aspects, which further expresses the terrain of its contemporary times. He explores the further development of society, era and atmosphere of its time through the form of the human body.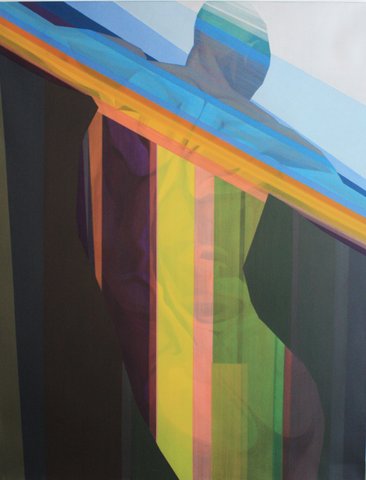 T-BEYOND THE TRUTH180 x 140 cm Acrylic on Canvas 2013
The acrylic on canvas works have a unique composition to them from different angles, different components of the painting can be viewed simultaneously by the viewer. In effect, a change in perspective takes place in the eye of the beholder – exposing the results of the artist's layered technique. His use of metallic colors and the layers on his figurative models carves out a phenomenal, harmonious landscape.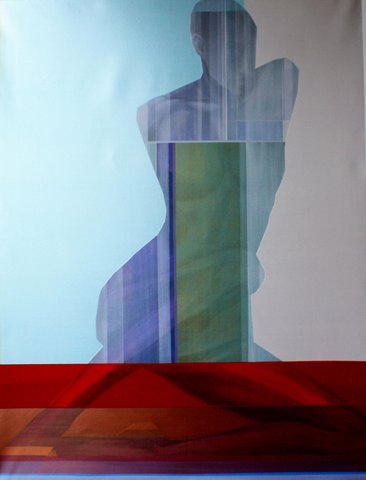 SILVER180 x 140 cm Acrylic on Canvas 2013
Last week was my third time to an art exhibition at Koi Art Gallery. I have enjoyed each exhibit. The owner, Koi and her business development manager, Kruti have always been helpful and informative regarding the exhibits. If you cannot get into Bangkok and the Sukhumvit 31 location you can keep up with the interesting events at Koi Art Gallery via Facebook at https://www.facebook.com/koiartgallerybangkok/info