CityNews – Pinkanakorn Development Agency employees have voiced further concerns regarding redundancy after reports that ownership of the Night Safari and International Exhibition and Convention Centre are being transferred to state enterprises.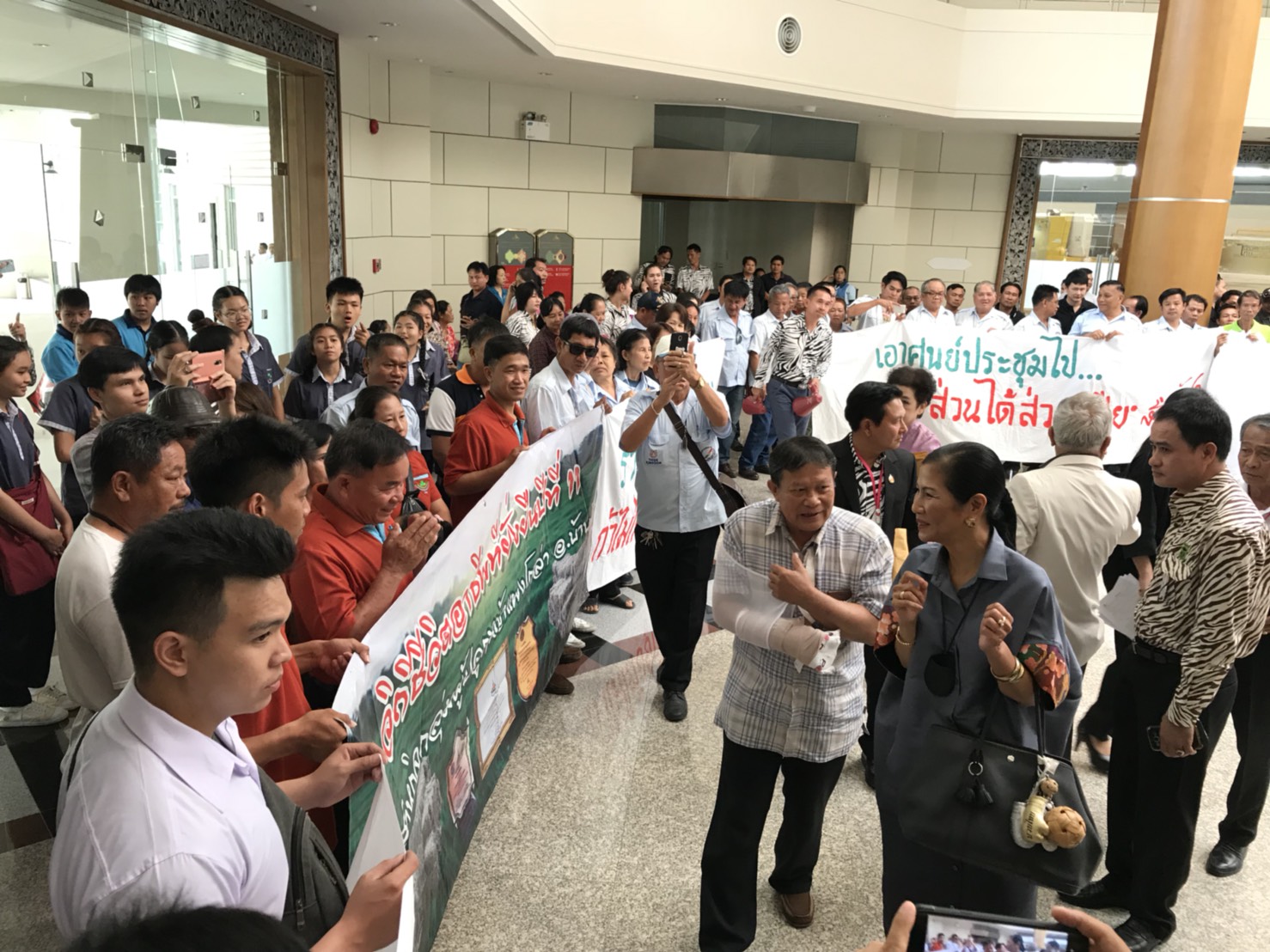 On May 8th it was proposed that ownership of the The Night Safari and the International Exhibition and Convention Centre, which are currently operated by Pinkanakorn Development Agency (Public Organisation), will be transferred to the Zoological Park Organisation and the Treasury Department respectively. The Convention Centre is set to exchange ownership on October 1st, and has been approved by the cabinet.
Following a protest earlier this week, employees of the Pinkanakorn Development Agency have asked the media to help share their issues and concerns.
The employees explained that they were issued two redundancy packages. The first rate is for employees who have been working for the company for over a year but less than three. They will receive full pay for 180 days after redundancy. For employees who have worked for the company for three years and over, they will receive full pay for 300 days after redundancy plus a compensation payment of six times their last salary on the day they are made redundant.
According to the employees, all workers invested in a collective fund over the past five years that should also be returned to them. However, the company has said that they will carve the redundancy payments out of the funds acquired from the collective fund.
There has been several attempts to transfer the night safari since 2007 but the proposals never make it to reality.
The statement also revealed that Pinkanakorn Development Agency made over 393 million baht in profit from the two locations in 2017, and generate roughly 4.5 billion baht to Chiang Mai's economy.
In a strange turn, the Deputy Prime Minister mentioned the case today, claiming that no employees would be made redundant but just managed by a different enterprise.
The effected employees pledge that unless the authorities revise their proposals, they will file a lawsuit.