CityNews – On 31st July, Mayor Tassanai Buranupakorn held a Waste Management Training session at the Chiang Mai Municipality Office, sponsored by local administrative organisations and the Regional Environment Department.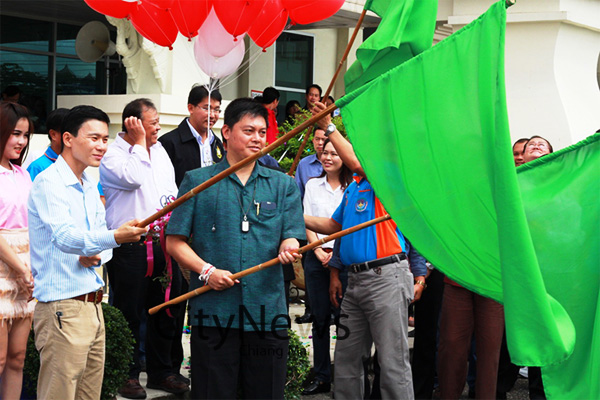 The mayor has been in the public eye more than ever lately
The session aimed to increase the ability to manage waste for municipality officers, as well as to inform the community on how to correctly screen and collect dangerous waste. In the training, the municipality used over 60 tons of waste to demonstrate how to properly eradicate it.
These sessions have been hosted by the Chiang Mai Municipality Office since 2010. Containers and receptacles are set up all around town, where people can dispose of dangerous waste such as mobile phone batteries and light bulbs.