CityLife – The governments of Canada, Brazil, Israel, Japan, the United Kingdom, France, Austria, Sweden and Taiwan have all issued warnings advising people to stay away from parts of Thailand while protests are expected to take place.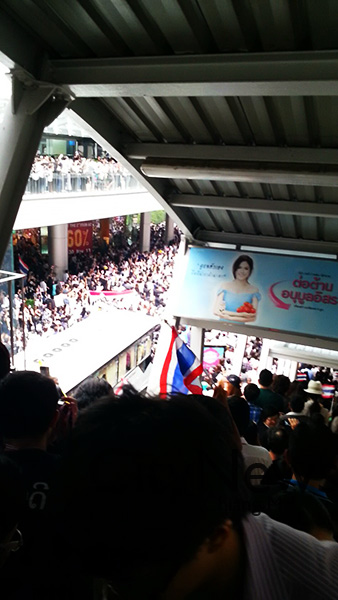 Taken in Bangkok yesterday
The Foreign Minister Surapong Tovichakchaikul stated his concern, saying that the protesters are not thinking of the country's image, and that the demonstrations will interfere with the economic success of the peak tourist season.
The ASEAN countries have not issued any warnings to their citizens, while the Tourism Authority of Thailand (TAT) reassures the public that inbound tourism should remain unaffected, for the reason that people booked their trips months in advance. However, Chinese tourists are quick to cancel their flights in the face of unrest, as well shying away from a new tourism regulation that has increased the prices of tour packages to Thailand.
As a result, the number of collective international visitors to Thailand may drop in the coming months.