CityNews – On March 5th, Governor Wichian Puttiwinyu, donated 50,000 baht to the Farmers Aid Fund to help farmers who are part of the Bank for Agriculture and Agricultural Cooperatives (BAAC), Chiang Mai Branch.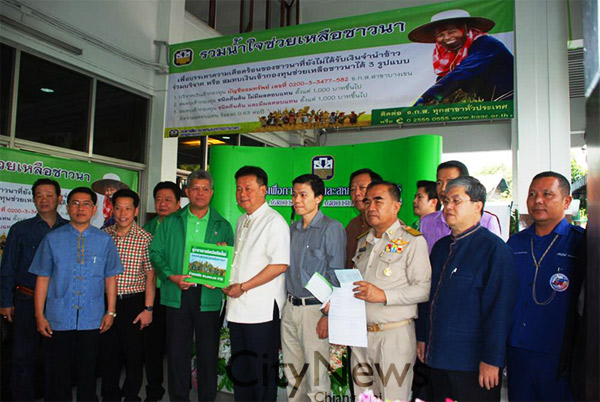 The Farmers Aid Fund by the BAAC is setup to help farmers who were affected by 2013-14 rice pledging scheme.
This is a short-term relief effort to help farmers while they wait for the payment by the government.