CityNews – Tobacco farmers have filed a petition after the Tobacco Authority of Thailand announced it would cease all purchasing for three years.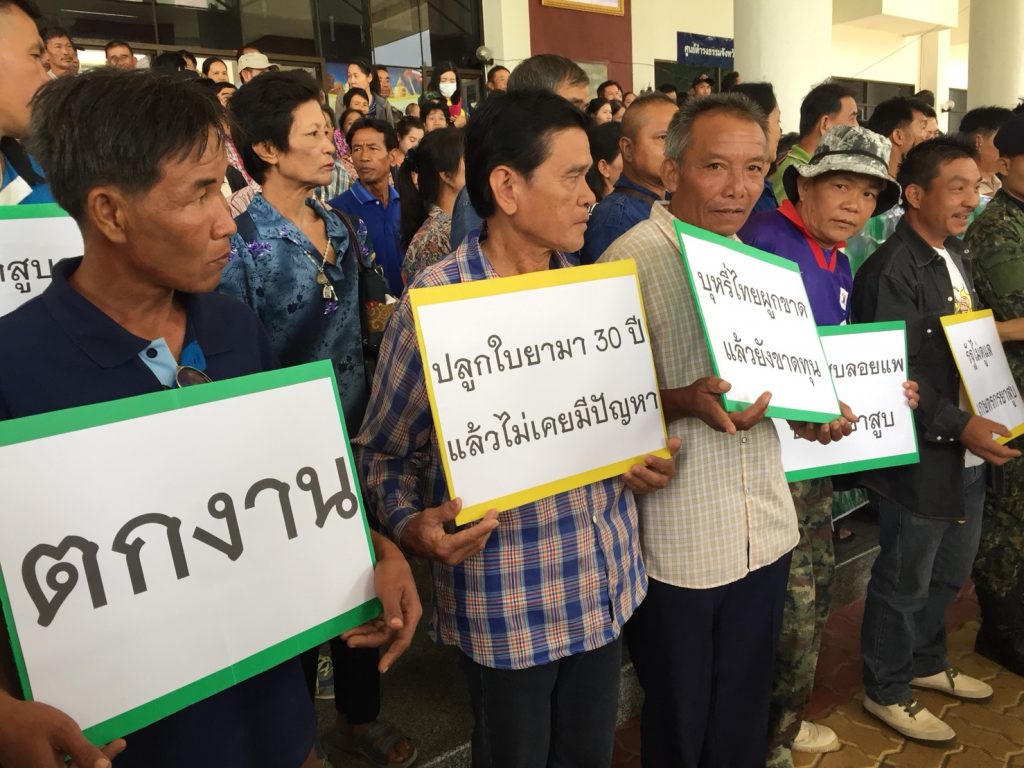 On June 28th, over 300 tobacco farmers and entrepreneurs rallied at the City Hall to file a petition to the Ministry of Finance regarding an announcement by the Government that the Tobacco Authority of Thailand will not purchase any tobacco from farmers for the next three years.
The reason they gave was due to the fact that sales of tobacco products has dropped after a tax hike in September 2017. This has left the government with stockpiles of tobacco they wish to use up before purchasing more.
Arun Polita, one of the tobacco farmers, explained that each year Chiang Mai farmers and tobacco factories would receive a purchasing quota of about 600 tonnes, 300 tonnes from farmers and 300 from fermentation factories.
The order spans Chiang Mai, Chiang Rai, Phrae, Nan, Phayao, Lampang, Phetchabun and Sukhothai where separate complaints were made in each province this week.
The petitions submitted also ask the authorities to reconsider the 40% excise tax which will be applied next year with no expiration date, as farmers and those in the supply chain will need more time to readjust to the rule.
The petition was received by the deputy governor of Chiang Mai.