CityNews – At 12:30 a.m. on February 25th, Kanyapak Maneejak (DJ Om), a Chiang Mai Red Shirt leader, along with another 50 red shirts, went to Big C Hang Dong parking lot to protest against famous singer, Auf Pongsak.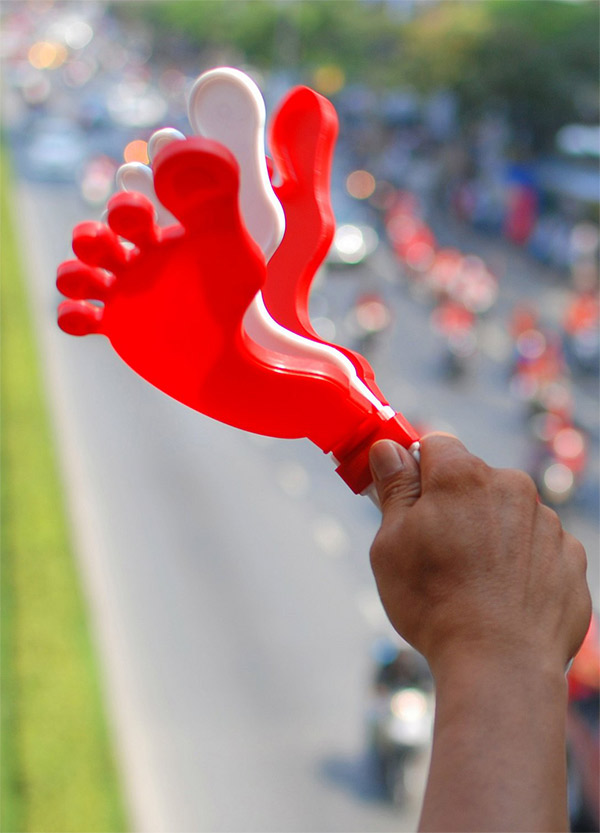 Auf had earlier this year been seen on a PDRC stage in Bangkok, reportedly insulting PM Yingluck Shinawatra. Auf was due to perform at Pak Pong restaurant near Big C, but because of the presence of the red shirts the restaurant cancelled the concert.
Daily News Regional reported that DJ Om said that it's unacceptable for any celebrity to get on a PDRC stage, to collect donations to support anti-government movement, or act against democracy by insulting PM Yingluck. If any of those celebrities come to Chiang Mai, she said red shirts would assemble and protest the event.