CityNews – Activists in Chiang Mai have prayed at the city hall's shrine for justice to be served in the black panther case, after the police general who is managing the case suggested people pray at shrines instead of asking him for answers.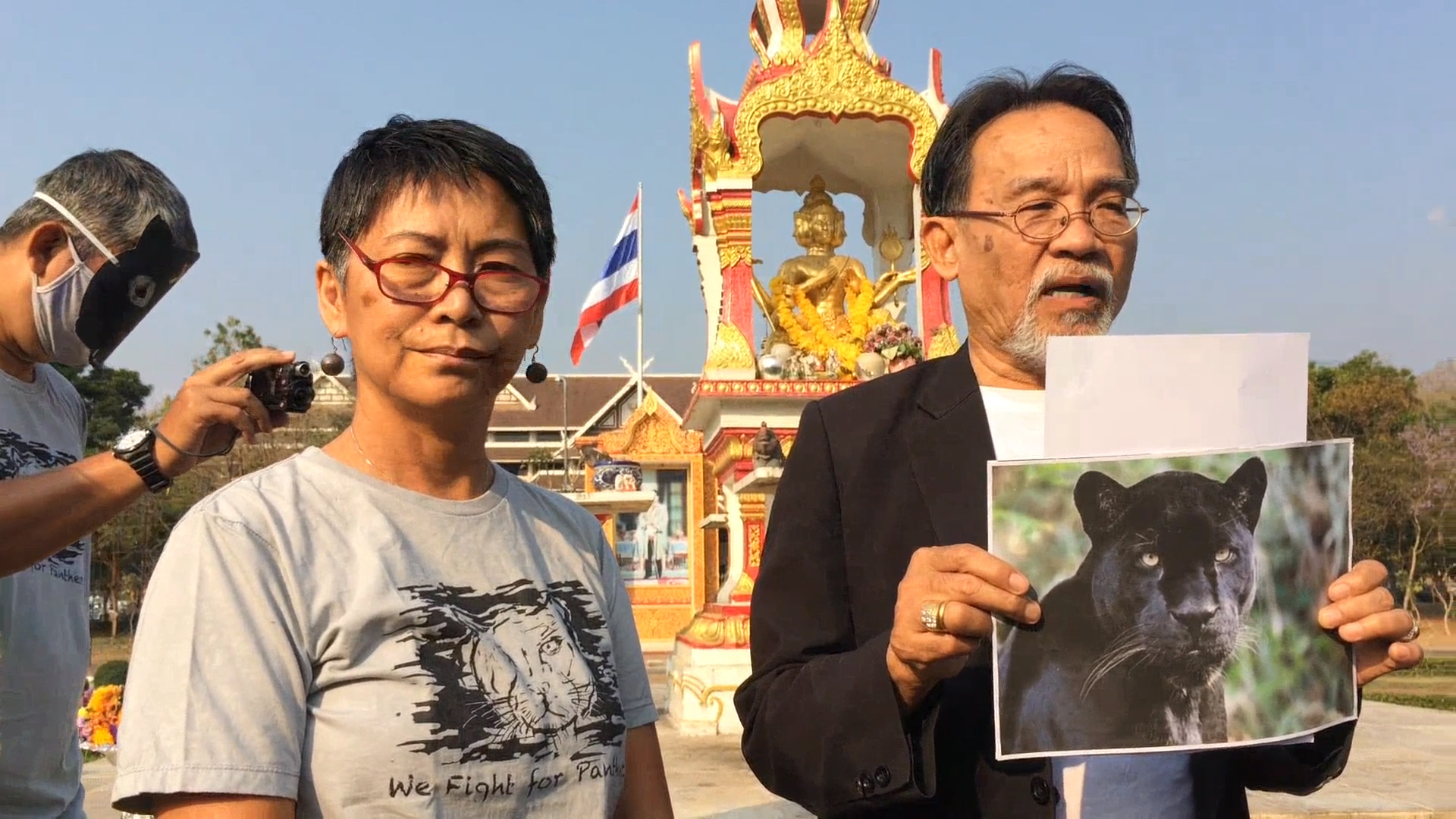 Pol Gen Srivara Ransibrahmanakul, the Deputy National Police Chief who is supervising the infamous black panther case involving Italian-Thai Development president Premchai Karnasuta, told reports in Bangkok earlier this week that they should pray at shrines instead of asking too many questions and accusing the police of dragging their feet.
On March 12, activists in Chiang Mai took his advice and gathered at City Hall to pray at the shrine. The unique style protest was lead by Nalee Intaranon, a local artist and an activist known as Kru Bella and Assoc Prof Anuchart Thanunchai, Faculty of Education, Chiang Mai University.
The group also filed a case to the junta asking for justice which was received by the Damrongdhama Center. Kur Bella stated that this case reflects the inefficient of law enforcement in Thailand and proves that there are people who are exempt from the law.