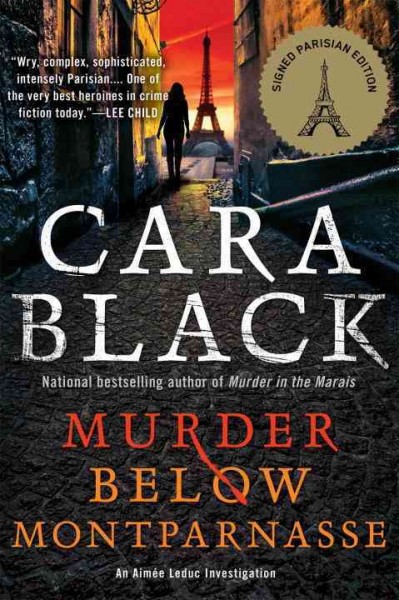 I don't mind starting off deep into a crime series and you cannot get much deeper than #13 in a murder investigation series. I have been familiar with Cara Black for many years as she is part of a talented team of authors at SoHo Crime, but a female protagonist is a tough sell for this reader. Aimee Leduc I got to like quickly because she is tough in her own ways. A first year medical school dropout; she is a half-American, half-French private investigator specializing in computer security, living in Paris. She's impatient, witty, depends a lot on lessons learned from her family growing up, which includes some bad memories of her mother, a CIA operative who abandoned her at age 8. She's not shy, has had some train wreck relationships, can handle herself in a variety of ways and will get angry if you mess with her vintage Yves Saint Laurent jacket. When you come into a series late you lose out on past series reference points that longtime readers benefit from and enjoy. It's a safe inference that Aimee has been obsessed with her Mom for more than one book. Despite the fact that I am a late arrival to this series, it shows what a terrific writer Cara Black is that one can start at the last novel published and still be thoroughly entertained. The writing is tight, intelligent, tense, informative and fun.
Aimee gets word that her mother may be alive and involved in the recovery of a rare painting of an early 20th century Italian artist – Modigliani. Death happens quickly when a tattooed Serbian mafia figure and Aimee cross paths and inept local police investigators cause Leduc to get full on board to help clear a friend of any wrongdoing. An apparent snatch and grab of the missing painting gone awry powers this story forward.
A sub-plot takes Aimee's longtime partner, Rene to Silicon Valley in California via a private jet for a high level geek job at a start-up that promises millions. Alas, all that glitters is not gold in the Golden State. The setting is 1998, just one year before the dot com bubble burst. The high stakes atmosphere of the times is captured accurately, just as the freeway billboards, coffee and restaurant portions are. The Alameda de las Pulgas street name in Spanish and Steve and Larry references were easier catches for this NorCal raised reader than some of the more esoteric Parisian cultural references, but not to the point of distraction or confusion. Covering ones derriere is easily translated. Rene is romantic, short in stature at 4'0" being a dwarf and long in the honesty, capability and intelligence departments. As much as I liked the Northern California sub-plot it was good for Aimee when Rene was able to rejoin her in France via a return, high times plane trip through Mexico. Aimee seemed a bit lost without her long-time friend.
In addition to death, mayhem, computer crimes and avarice, there is art, art history, world history, fashion tips from the fashion conscious Aimee and of course plenty of the central character, Paris. Henry Miller and his longtime lover, Anais Nin get a mention along with references to the Bohemian and various lifestyles of earlier eras. I liked this modern protagonist a lot but I think female readers will enjoy Aimee even more, especially anyone that has spent time in Paris. The ending has a few surprises including some insight into Lenin and the love life of a leader.
I will definitely read the next Aimee Leduc novel in the series by Cara Black, Murder in Pagalle, which will be out in March of 2014. It has a June 1998 setting inspired by the true crime story of a serial killer who created havoc in Paris at the same time as the World Cup football tournament and resulting riots that occurred. But I'll choose paper over audio for my next Cara Black. I want to see and hear the words. The best way to savor this fine writer; I am sure of it.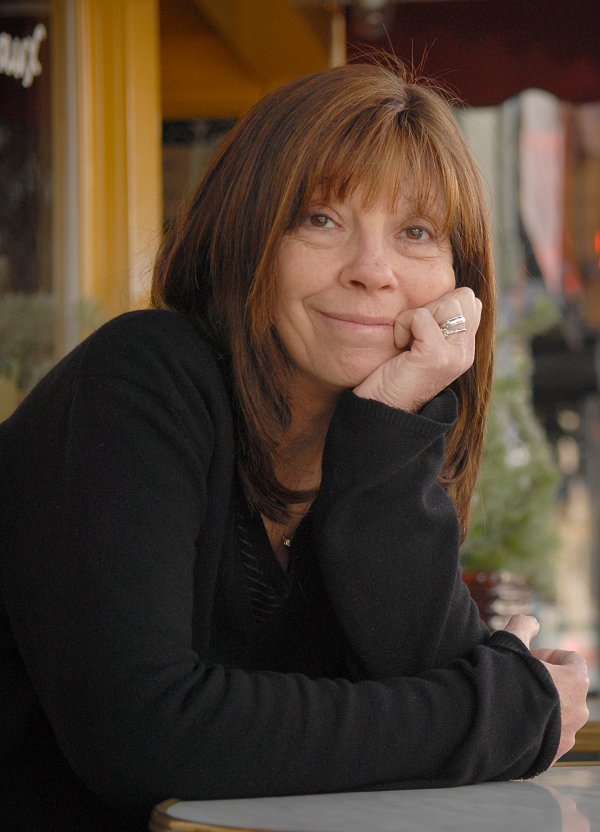 Cara Black fans will have an opportunity to meet the New York Times best selling author and hear her read from her Anthony and Macavity Award nominated novel, MURDER IN THE MARAIS when she appears along with numerous other authors for the literary event, BANGKOK NIGHT OF NOIR to be held at Check Inn 99 in Bangkok, Thailand on January 5th, 2014 starting at 6:00 p.m. Check Inn 99 is located between Sukhumvit 5 and 7. More information will be posted in Chiang Mai City News in the next 72 hours regarding this event.