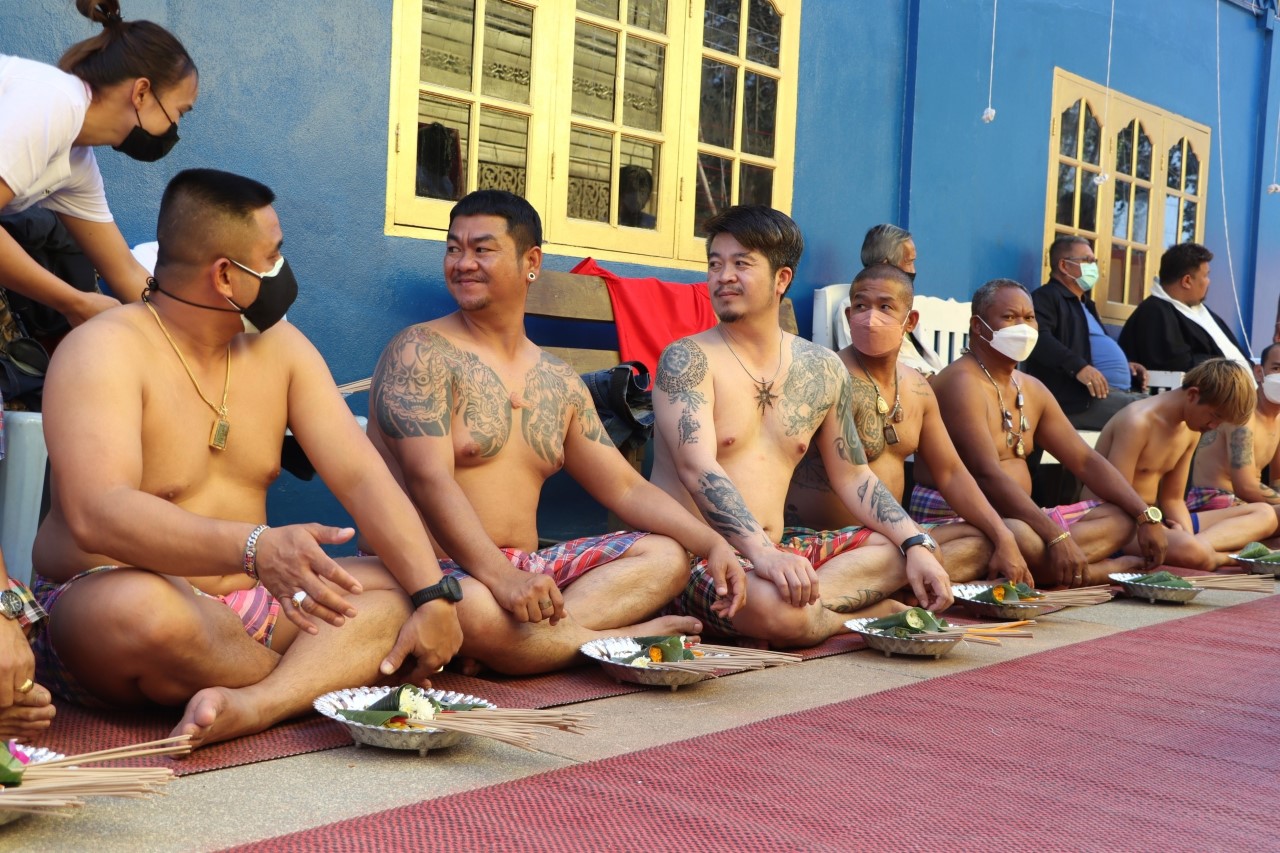 Yesterday, at the Muni Devastan Institute in Doi Saket, an event was held which attracted a group of worshipers, many youths, to join in a series of ceremonies which included aspects of Buddhism, Hinduism, Brahmanism, animism and the occult. Ajarn Sup Munithep, head of the institute, led a series of activities and ceremonies which included: gold face projecting, which focuses on increasing fortune, prosperous trade and money; oil yantra tattooing which is believed to yield to the mercy of great charm; various sak yant and colour ink tattooing; palm line tattooing to enhance prosperity and fulfill fortune; golden needle acupuncture to strengthen self-defense and increase power, reciting of incantations and even walking on glass.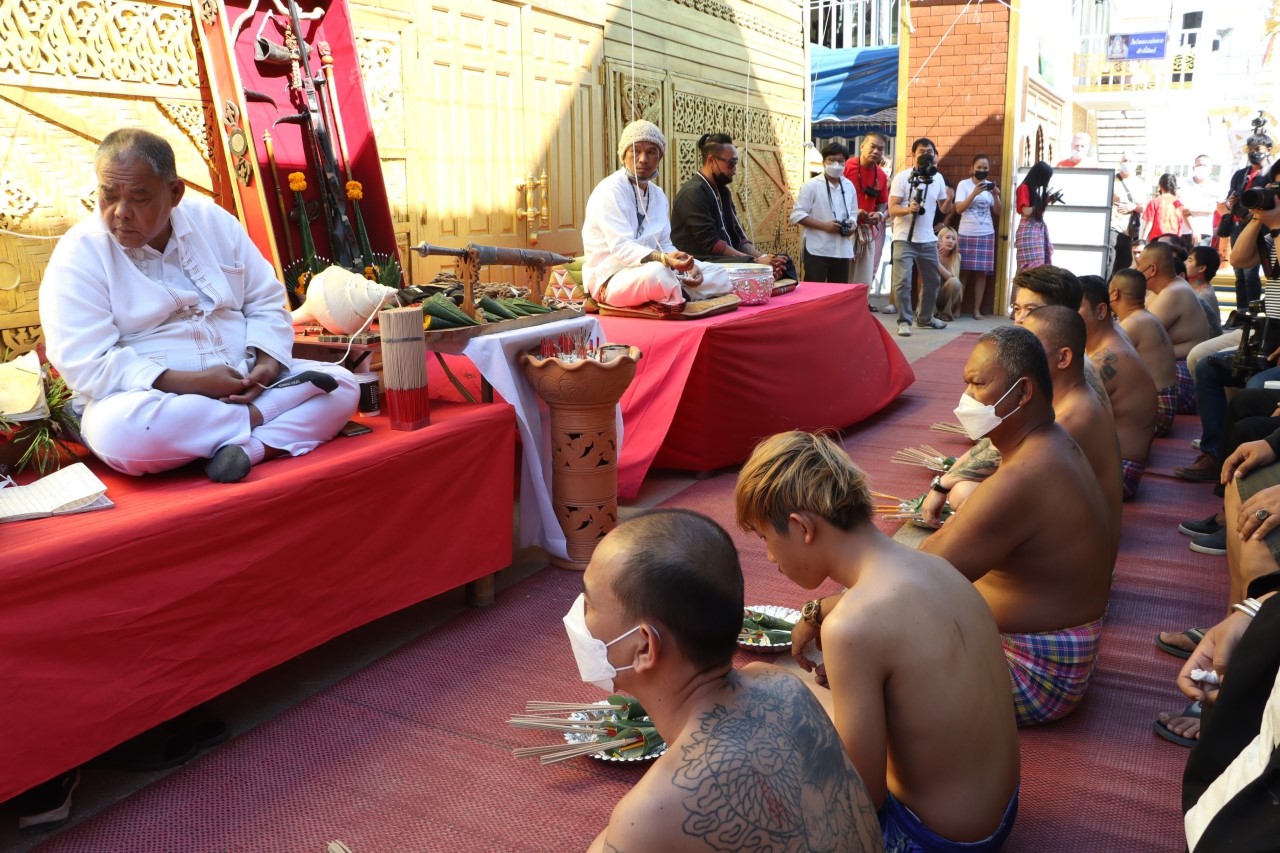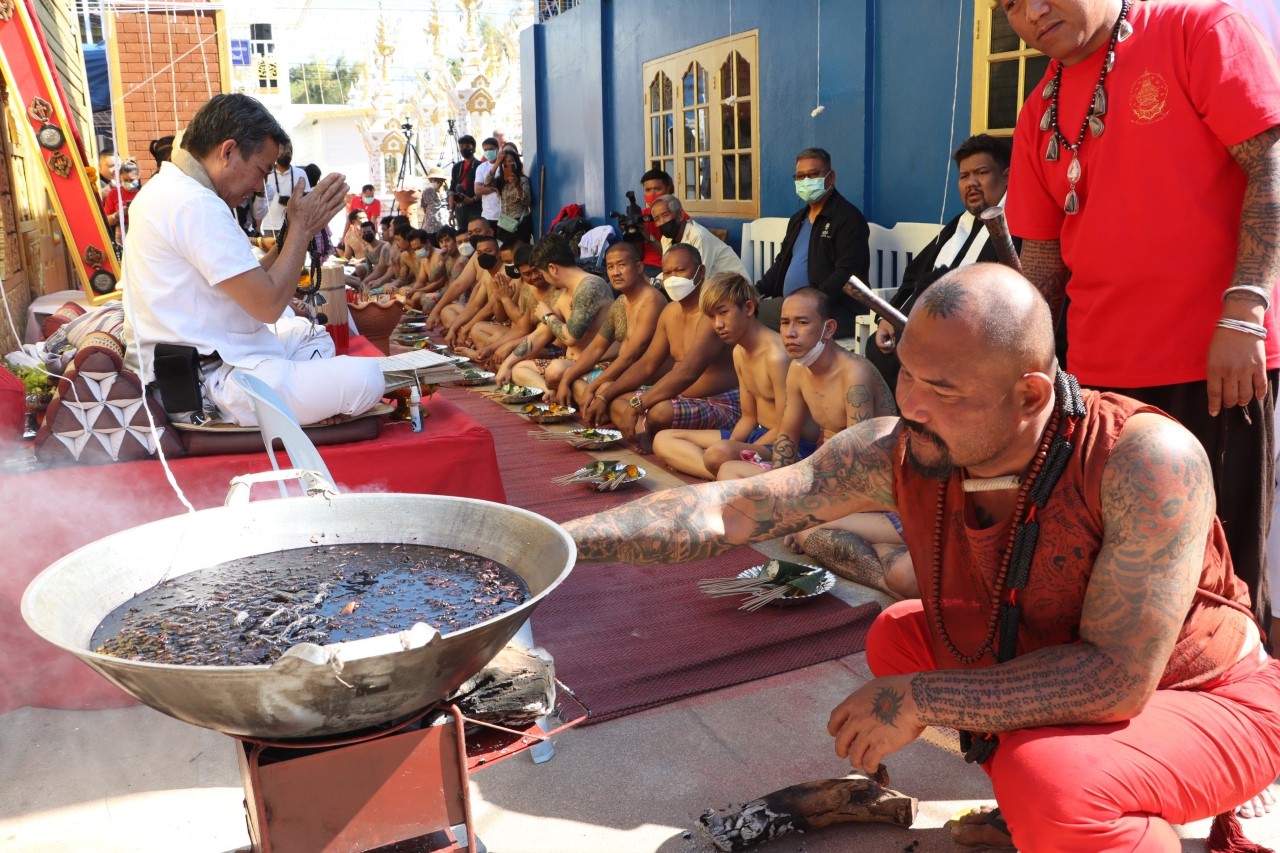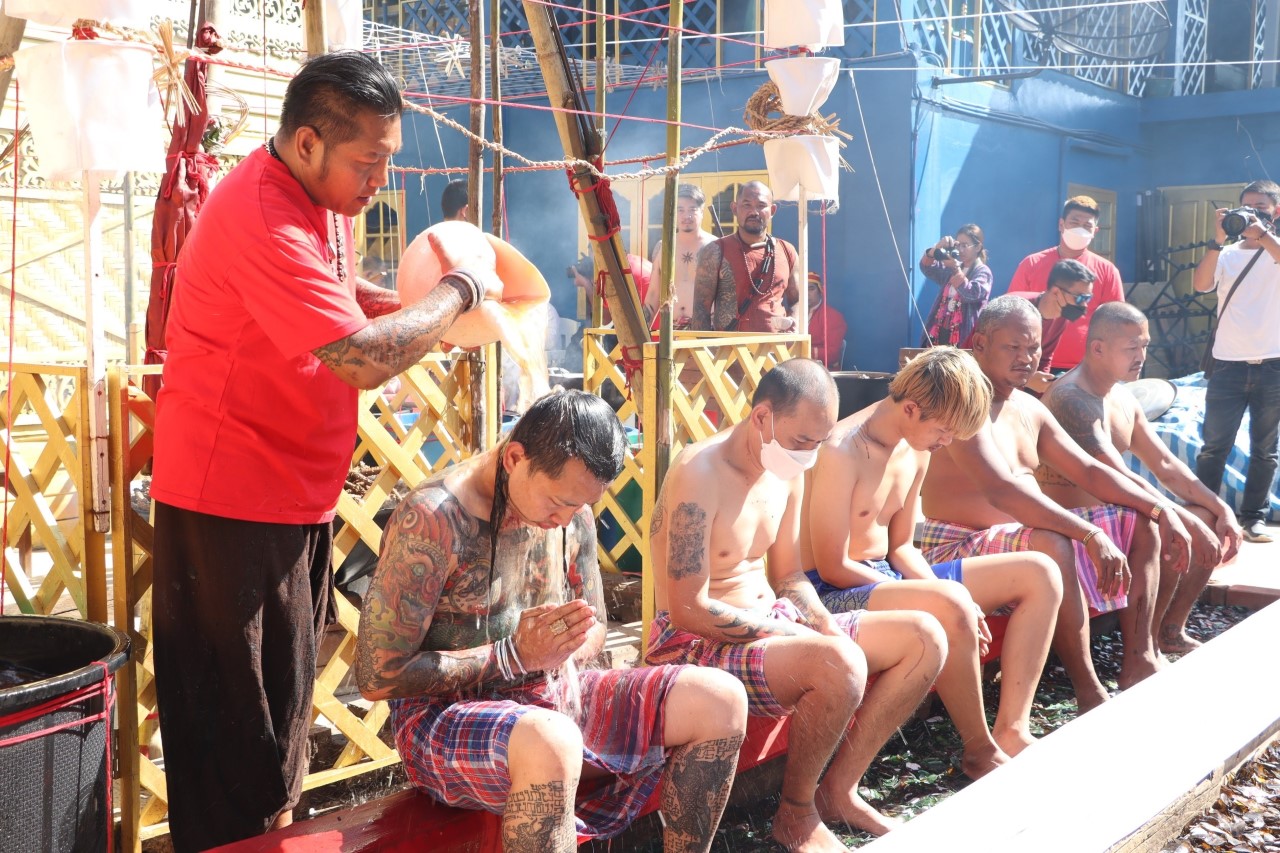 The event's highlight was the bathing via a giant conch of 108 special ingredients. A total of 40 men and women joined in the ceremonies, with many teenagers joining for the first time, telling CityNews that they are beginning to show interest and belief due to current hardships.  
"Sometimes today's youths, especially men, equate power with strength. However, in the past, real men weren't bullies, these ceremonies for strength is in order to protect not just one self, but others who are weaker, not to hurt or harm others," explained Ajarn Sup Munithep.
He went on to explain that this is an annual event at his institute, with many of these traditions dating hundreds of years and going back multiple generations.
"Our warriors used to conduct these ceremonies before battle to give them emotional strength," he continued. "I hope that this can also offer emotional support for today's needs. I am heartened to see so many youths turn to these traditions and beliefs in hope it can help them get through these times."