CityNews – Anti-government protestors accused the Government Lottery Office (GLO) of manipulating the numbers of Sunday's winning lottery tickets after they coincided with the numbers of the caretaker Prime Minister's license plate numbers in Chiang Mai.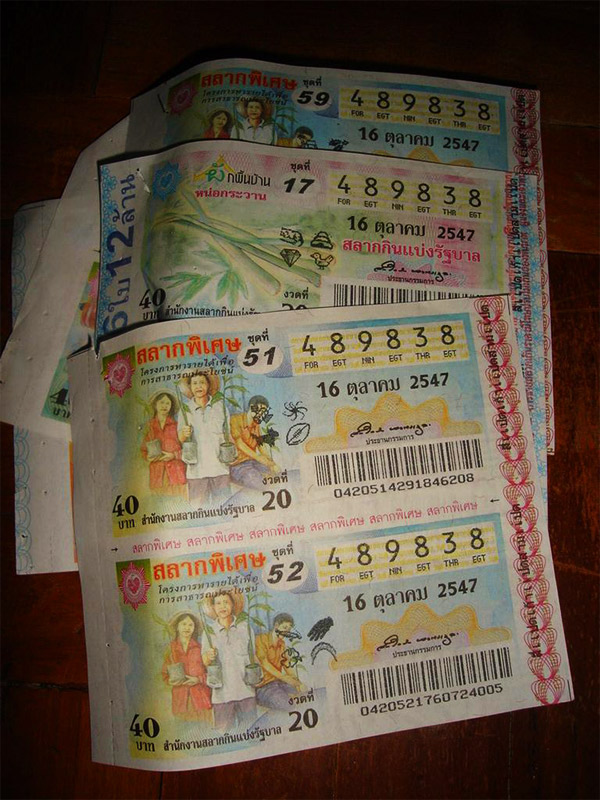 The last three digits of the first prize lottery tickets, 404, were identical to the last three digits on Yingluck Shinawatra's license plate during her trip to the north. The number plate of another vehicle she used in Chiang Mai also contained the winning number, 79, of the smaller two-digit prize in Sunday's lottery draw. The Student and People's Network for the Reform of Thailand (NSPRT) believe it was fixed and are requesting an investigation into the matter. NSPRT advisor Nititorn Lumlua said it would not leave him surprised if that was the case and he suspects that draws have been fixed in the past.
Anti-government groups say the numbers were too similar and see it as an effort by the government to convince impoverished lottery ticket buyers that Yingluck is a source of good luck. Lottery buyers were also encouraged to use her license plate numbers as the lucky numbers: 404 and 79, were spread across social media.
Attagrit Tharechat, director-general of the GLO, claimed that everything was done legally and no equipment was tampered with.