CityNews – More than 30 passengers have been injured in a collision between a bus carrying Chinese tourists and a van carrying mostly European tourists. There were no fatalities, although some of the injured are still receiving treatment in hospital.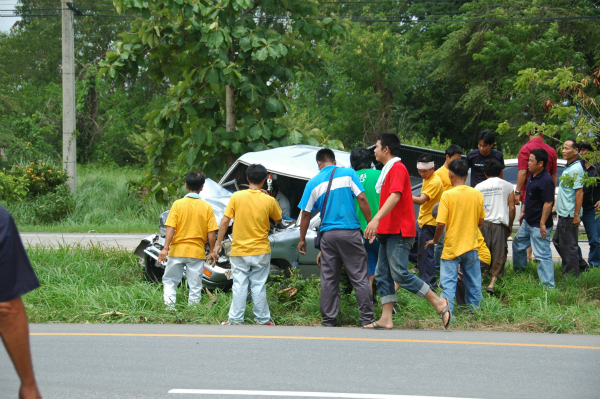 The crash took place in the San Sai district of Chiang Mai, and it is assumed that the bus emerged from a tunnel without the driver being properly aware of his surroundings. He then collided with the nearby van and overturned his vehicle. When the police arrived, they found the badly-wrecked van on a centre island, with the bus on its side obstructing traffic in the middle of the road.
The many photos from the scene of the crash can be found here.