CityNews – Yesterday, March 24, Kanitanong Arquero and 15 other women filed a complaint to Phuping police after their pictures and information were used on the website asiandate.com without their permission.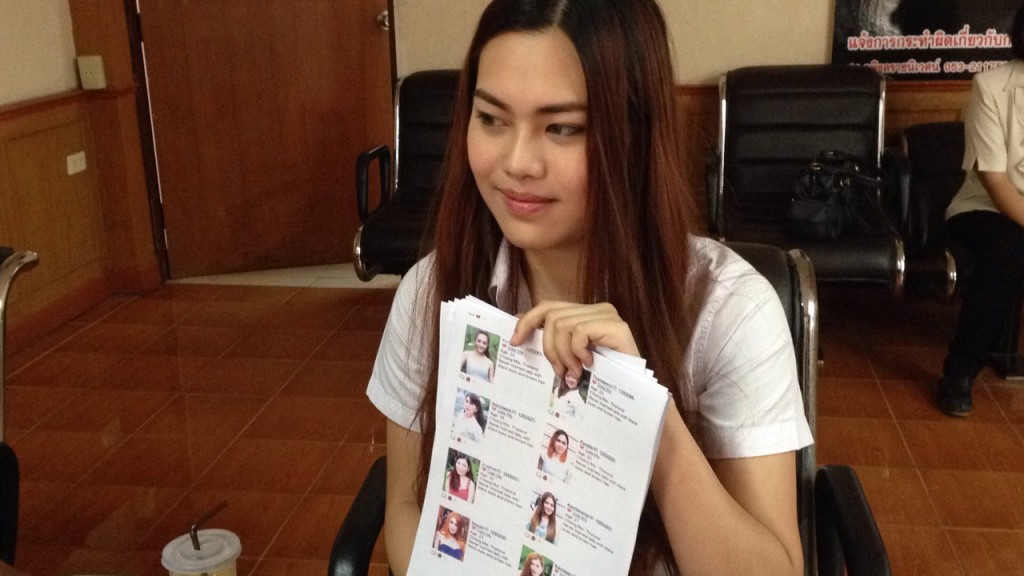 The victims told police that they didn't sign up or use the website's service. They also requested the police to examine and trace a man named Suwanwit Wongyai, who they believe is responsible for the issue.
According to Kanitanong, Suwanwit had claimed that he was from a modeling agency and invited models and other "pretty ladies" in Chiang Mai to join a photo shoot to create a modeling profile, which he would then submit to agencies looking to hire. He paid the models 1,000 baht each.
Kanitanong later found her pictures and profile on a dating website when Googling her name. As a result of her photos on the site, foreign men have added her as a friend on Facebook and "talked dirty" to her or asked her for sex, she says.
She soon discovered that these men had found her pictures on asiandate.com, a website for men looking to date "Asian ladies." Men who sign up for the site have to pay between 3,000 – 10,000 baht in order to connect to women via the website.
However, since the website also provided Kanitanong's name and contact information, men were able to find her personal Facebook page and contact her directly without paying. Some of the information found on the website was also made up, added Kanitanong.
Kanitanong found that her friends who had joined Suwanwit's photo shoot were also deceived and suspects a total of around 100 women became victims of this scheme.
Kanitanong told police that Suwanwit later confessed to her that he was an agent hired by an employer, yet the employer didn't tell him that he/she would use the pictures on the dating website.
Suwanwit has gone to the police station for an enquiry, and the investigation is currently ongoing.