Citynews – Last week was the grand opening of the brand new Women Health Center at Chiang Mai University's Faculty of Medicine. The centre will provide check-ups for women's health, including one- stop breast cancer detection services.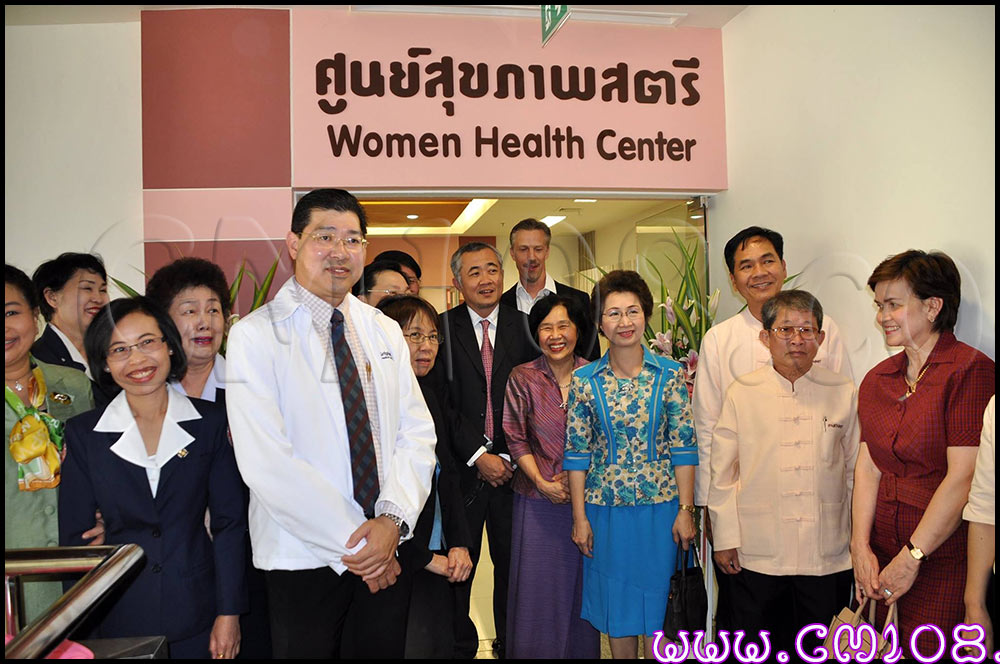 Photo from CM108
Assoc. Prof. Chaiyarath Kunawiktikul, acting director of the center of medical medicine, kicked off the opening of the centre on 28 March 2014 on the third floor of the Royal Jubilee building of CMU. The guests of honour, Assoc. Prof. Philip Lu and Assoc. Prof. Mikael Hartman, surgeons of the National University Hospital of Singapore and leaders of the Long Ride 2014 Singapore to Sweden for breast cancer research, attended the grand opening on a chopper to cut the ribbon. They have been journeying from Singapore through China, Laos, Thailand and all the way to Sweden to raise awareness of rising breast cancer rates throughout Asia.
From now on, the health centre will bring a new level of convenience to clients with its digital mammogram 3D x-ray system, as well as ultrasound services, pelvic examinations and bone densitometry.
The health centre will be open Monday through Friday from 8 a.m. – 4 p.m., and Saturdays 8 a.m. -12 noon. It is located on the 3rd floor at Royal Jubilee Building, Faculty of Medicine, CMU.
For more information, please contact 053 949 711-12 or visit their website.