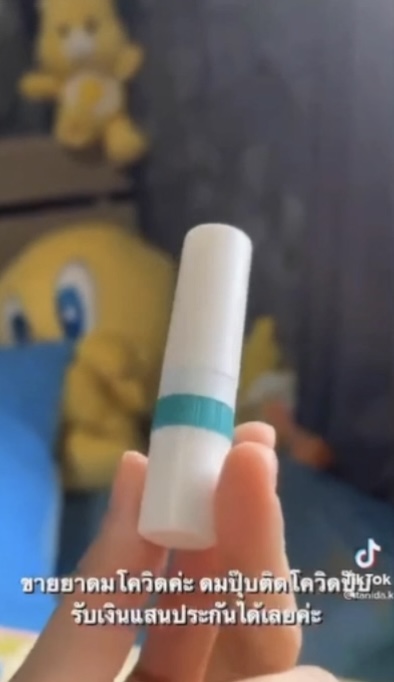 In today's bizarre news, a woman has been posting on her social media platforms the sale of an inhaler guaranteed to allow you to catch Covid-19, aimed at those who are struggling financially and wish to risk the virus to claim insurance.
The Chiang Mai Public Health Office has told CityNews that they are seeking this woman so that they can find out more about her claim.
The woman in question, according to the office, has posted photographs as well as documents claiming that she was Covid-positive and spent two weeks in quarantine in the Maejo Field Hospital, earlier this year. Her latest video clip features an inhaler which she said is guaranteed to give its inhaler the virus, allowing them to claim hundreds of thousands of baht in insurance money from various insurance companies.
The public health office has said that it is illegal to spread the disease and if indeed her inhaler is doing so, then she can be charged. Should it not spread the virus, as claimed, she can also be charged for false advertising as well as computer crimes.
The office however, has assured the public, that if she was a patient in the field hospital, as claimed, then there is no way that the virus is still viable. The field hospital closed on the 15th of May, and it is impossible for the virus to remain in a bottle for that long. They still are concerned, as she could have other sources of the virus which she is attempting to spread. This could possibly lead to another cluster in Chiang Mai, said the office.
The public health office has warned that this is a dangerous risk not worth taking and urges the public to take heed.