CityNews – The proposed monorail for Chiang Mai which CityNews reported in July this year has now been backed by the Pinkanakorn Development Agency, it was reported in the Bangkok Post today.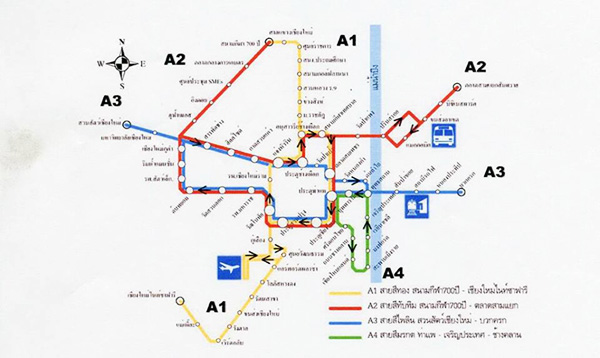 Sarawut Srisakun, the director of the agency was reported as saying that Chiang Mai has not just grown in popularity with international tourists but that the city is fast becoming a hub for international meetings such as the 2nd Asia – Pacific Water Summit at Chiang Mai International Convention and Exhibition Center in May this year.
He expressed that he was concerned about Chiang Mai's transport system in view of the city being a dynamic and growing destination.
The proposed monorail may help improve a transport that vastly needs improving. If plans should come to fruition then the 7 billion baht monorail will stretch around Chiang Mai for approximately 27 kilometres, taking passengers all the way from the city centre to the Irrigation Canal Road.
The proposal must first be viewed by an executive committee and then it can be sent to the government for approval.
The Pinkanakorn Development Agency (Public Company) was established in February 2013. Under the supervision of the Prime Minister the agency aims to promote tourism in Chiang Mai city and the rest of the province, and to help improve the quality of life of the people in these areas.