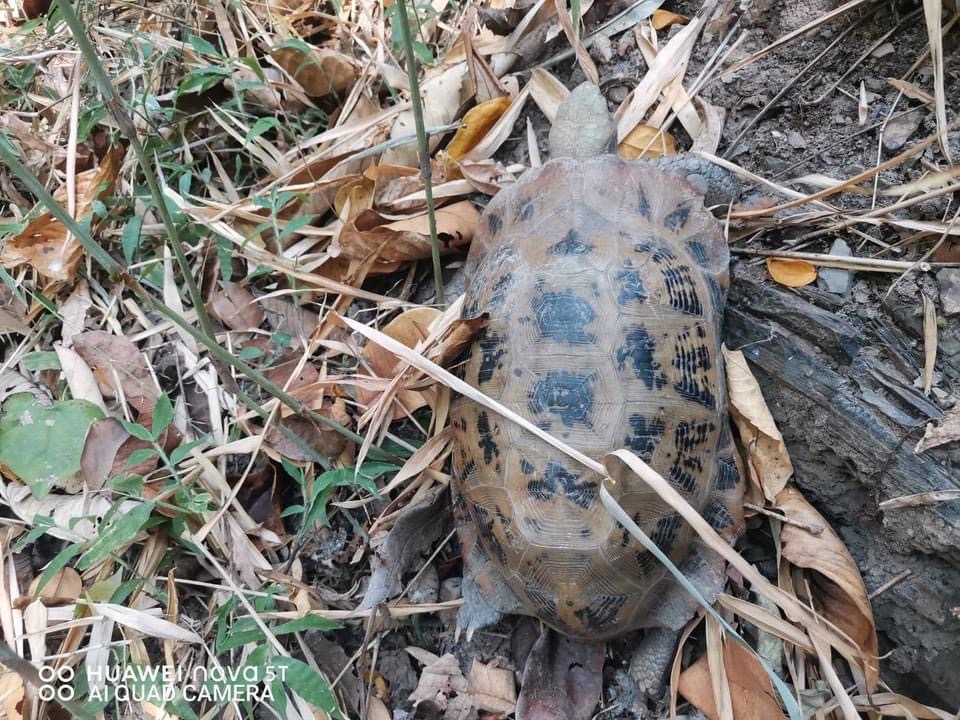 Head of the Sri Lanna National Park has said that firefighting efforts are being well coordinated with many departments though there are still grave concerns about the wellbeing of wildlife.
Recently a turtle was saved from a fire and other animals have been seeing fleeing flames and smoke.
Helicopters are doing regular runs, collecting water from Mae Ngad Dam to be released across the national park. So far there have been ten runs which have extinguished a number of small fires.
Today 48 hotspots were spotted across Chiang Mai province with 37 found in conservation forests and nine found in reserved forests.