CityNews – On 19th October a video clip featuring an elderly foreign man in Chiang Mai being hit on the head with a flip-flop in what looked like a schoolboy prank became a social media hit.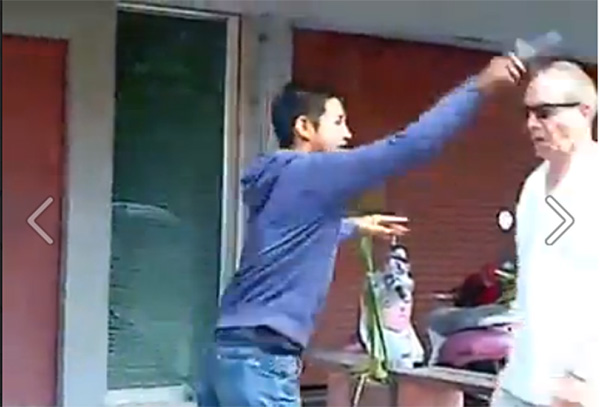 The video shows one young man walking down a Chiang Mai street clasping a flip-flop while smiling to his friends who are filming him from a motorbike. When the young man nears the foreigner he takes the flip-flop and slaps him on his head with it.
Because of the act being in stark contravention to Thai standards of politeness, i.e. feet should not be near the head, the vast majority of comments relating to the film described outrage at what had happened. Thai news services and the public also expressed that such incidents negatively affect the "image of tourism".
The victim, Mark Monte (58), reported the incident to police, and it was found out that the attack took place on Arak Road.
On 20th October Chiang Mai Police arrested two teenage boys (both 16) from the San Sai area of the city. The boys admitted to the attack, and said it was just a dare, and that they want to pick-on a farang.
The boys' parents were informed, as well as their teachers, and the pair were fined 500 baht each on a misdemeanor charge.