CityNews – Two more water spraying machines were provided by the Disaster Prevention and Mitigation Centre on March 20 in an attempt to cool down the atmosphere for animals and visitors in the African zone of Chiang Mai Zoo.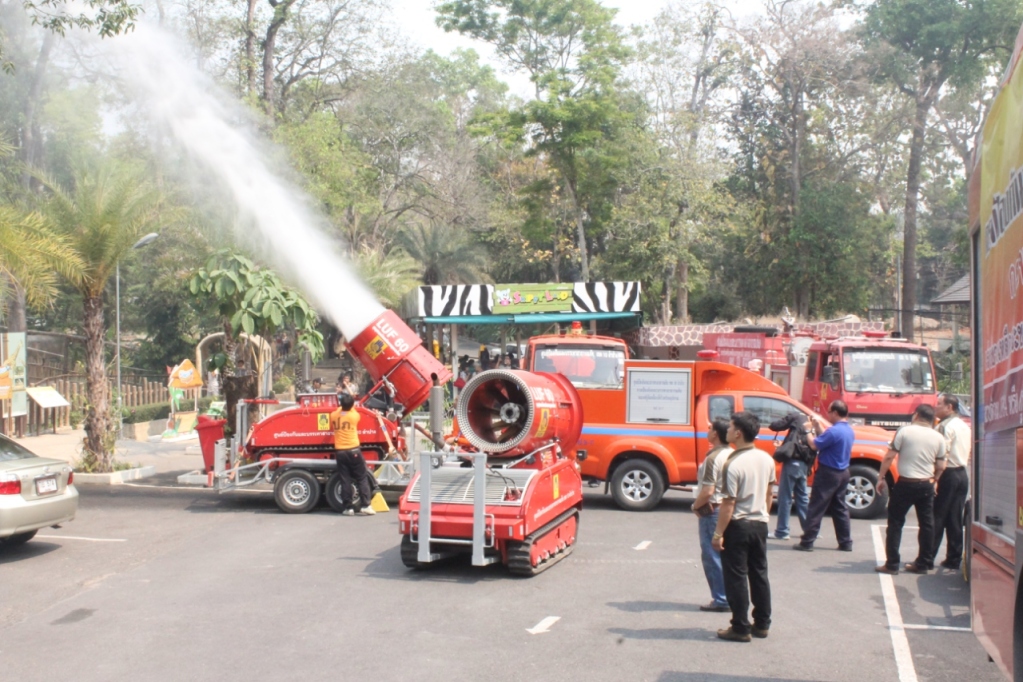 The current smog crisis and heatwave this weekend has had an effect on the animal's health, and spraying water is believed to help lower temperatures and dissipate smog.
One of the machines used is often seen at Tha Phae Gate and Three Kings Monument, spraying water to help reduce smog in those areas.
The zoo will be sprayed for the remainder of the smog season.