CityNews – The Chiang Mai Tourist Police have reported that some ATM machines located in the city centre of Chiang Mai may have been compromised by card-skimming installations.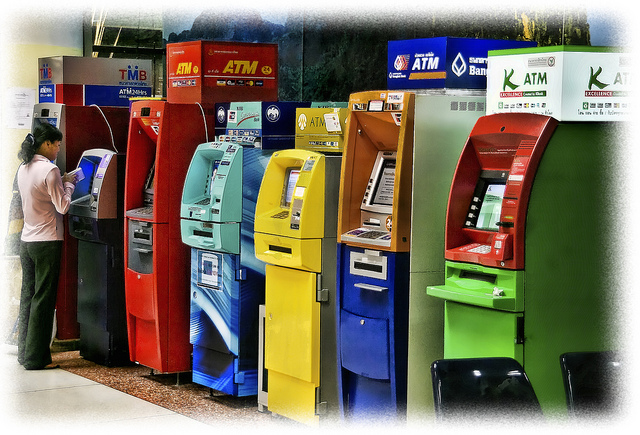 Police have warned travellers and locals using ATM machines in these areas to be aware and report machines that look suspicious or faulty, although the skimming device or 'chip' is not easy to spot. They have attempted to foil the scammers by installing a camera in a machine they believed contained a skimming device, but unfortunately the scammers did not return to the machine to check on their device.
CCTV footage of compromised machines have revealed a person who is speculated to be Arab or light-toned South Asian withdrawing large sums of cash. Police suspect this person might bought counterfeit bank cards that contain stolen information from an illegal website online, and has been using it to pay for their travels abroad.
If you are a victim of bank card-skimming, notice a large amount of money missing from your account, or believe an ATM machine has been tampered with, then contact the Chiang Mai Tourist Police directly on 1155, or visit them at any of the following locations:
Chiang Mai Tourist Police Main Office
No. 608 Rimping Plaza Building.
Charoen Rat Road, Tambon Faham, Muang District, Chiang Mai 50000
Tel – 053 247 318 Fax – 053 247 317
Emergency call: 1155
Chiang Mai Tourist Police
Chiang Mai-Lamphun Rd.,
Tambon Wat Ket,
Ampur Muang,
Chiang Mai 50000
Tel – 053 248 130
Airport Tourist Police Office
60 Moo 3
Airport Road
Ampur Muang
Chiang Mai
50200
Tel: 053 270 222 ext 2191
Night Bazaar Tourist Police
Changklan Road
Tambon Changklan
Ampur Muang
Chiang Mai 50100
Thaton Tourist Police
Baan Tha Ton,
Ampur Mae Ai
Chiang Mai 50280
Tel – 053 459 033